" Prince" of slabs industry--semi precious stone slab
shengyao gemstone 2021-10-21 10:39:47
Semi precious stone slab --" Prince" of slabs industry , it is not only beautiful but also valuable.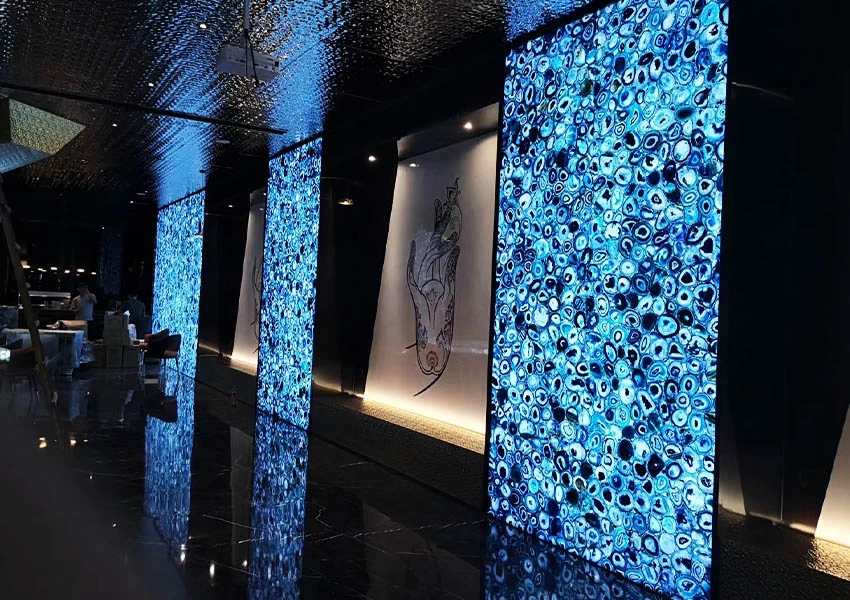 (backlit blue agate slab for wall)
 
People  couldn't help stop to appreciate because of  its  extremely rare material , unique and natural color, texture, aka high hardness, high gloss, exquisite solid feel, and translucent jade embellish.
Anyhow semi-precious stones veneer effect strikingly unsurpassed, beautiful. It can be used for  high-grade interior decoration, such as hotels, clubs, bars, private mansions, etc.Also suitable for high-grade furniture and other finishes.