Where can gemstone slab be used?
shengyao gemstone 2021-10-21 15:55:44
Gemstone slab is a kind of beautiful and exquisite decorative material, which is widely used in home decoration. It can not only bring visual impact to the person, but also release some energy, bringing relaxation, calm and other positive energy to your life.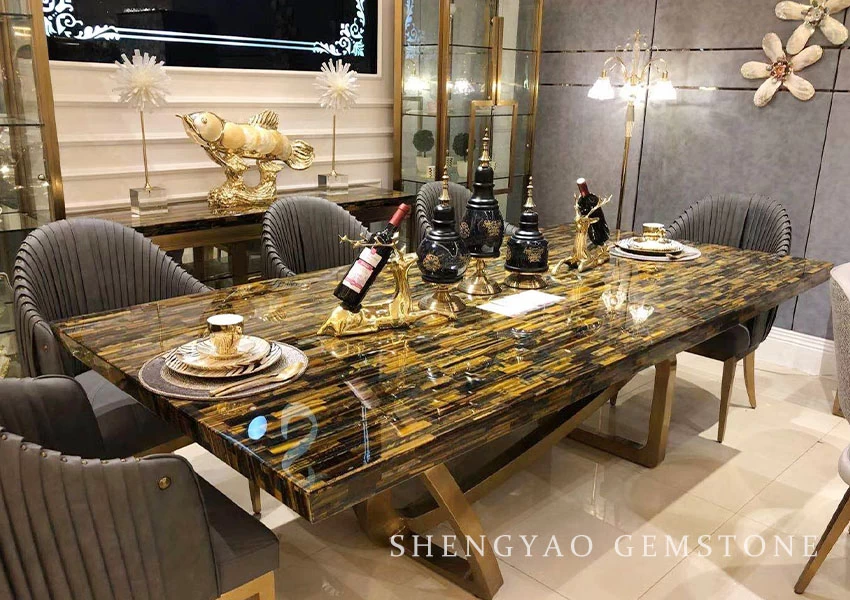 Which is widely used for background walls, gemstone furniture,kitchen center countertops and dressers. This kind of slabs is highly costly, can be seen everywhere like cistern, bath crock, mesa. In addition, it can also be made into various types of tables,kitchen center countertop ,bar and so on.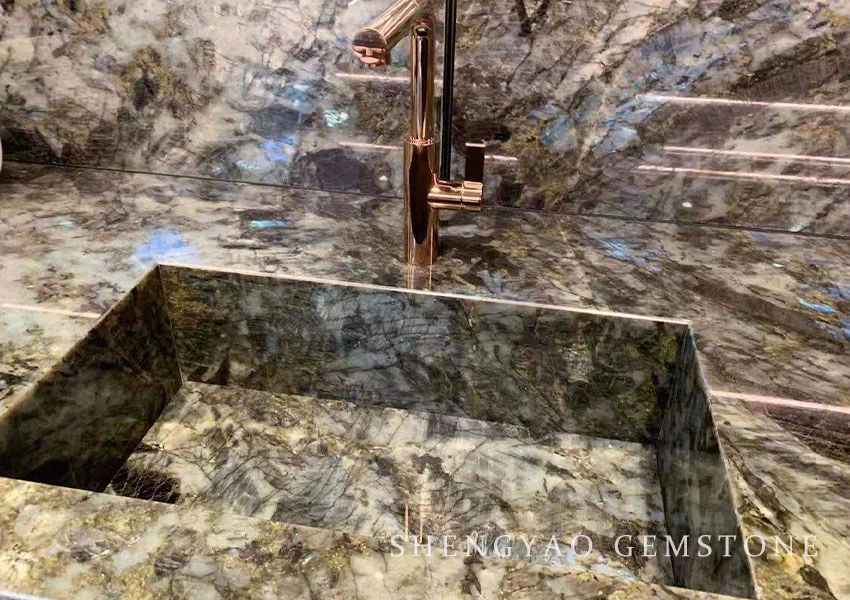 Shengyao gemstone is one of the top quality gemstone slabs manufacturers and suppliers in China, providing high quality gemstone slabs at competitive prices.  Any customized sizes for slabs and table tops are welcomed!