Semi Precious Stone,To Create The Ultimate Luxury
shengyao 2021-10-21 11:09:32
The preciousness, uniqueness and diversity of semi-precious stones make them play an indispensable and decisive role in high-end architectural decoration.  It is prefered these days  because of its rare and precious material, natural and distinctive grain colour .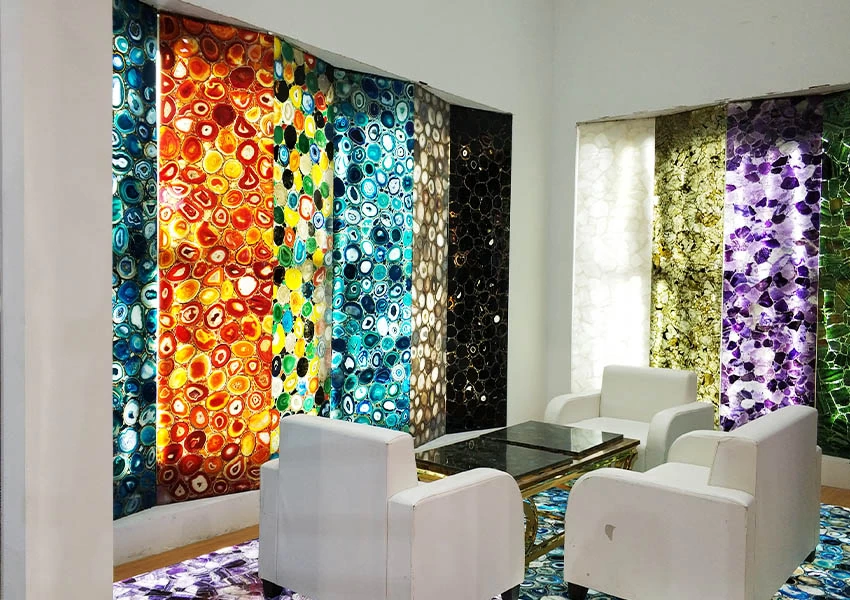 (backlit gemstone slab application)
It makes integral space appears high-grade costly on application, and shows the owner's unique taste as well.  Go up in stone material itself distinctive and precious characteristic, try all sorts of design innovation again (be like: lamplight is designed, big board joins together, water knife spells a flower to wait), make more flowery and costly.  
What kind of spark will rub out when the natural gem into the space design ?

Gems, long the preserve of jewelry designers, have recently become the new darling of interior designers.  Beautiful natural agate, crystal and semi-precious stones have very gorgeous color patterns, natural, simple and changing, bringing designers a new inspiration for space design.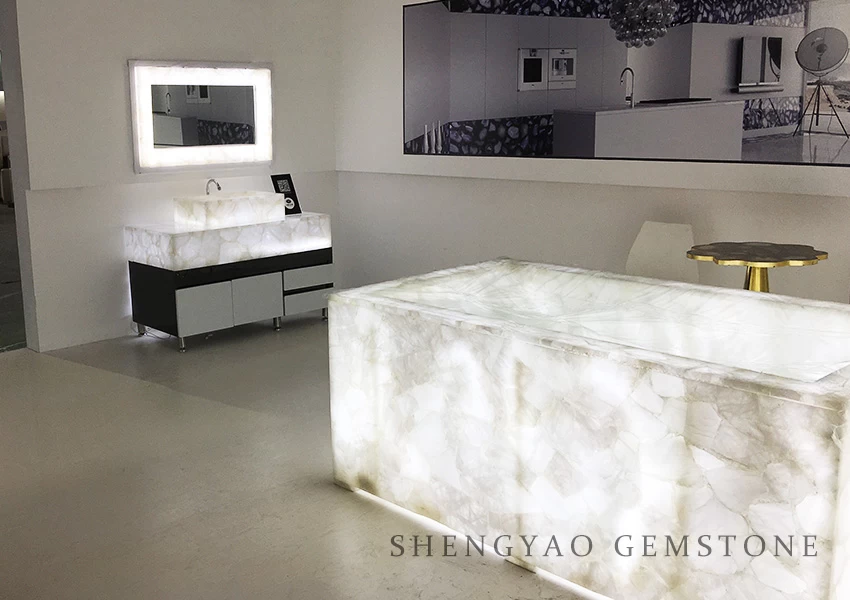 (white crystal slab application)

Natural agate, crystal and semi-precious stones evoke the unsurpassed beauty of space, or mysterious dream, or noble luxury through the designer's palatial design techniques.  
The translucent gem of different texture gives light fully, the texture of the decorative pattern is expressed more beautiful, creating a dreamy and dazzling visual effect.