Customized Backlit Agate Gemstone Slab Bar Countertop Case
shengyao gemstone shengyao gemstone 2021-12-07 14:37:22
Customized Backlit Agate Gemstone Slab Bar Countertop Case
 
The green agate slab is a more popular gemstone slab/semi-precious stone slab.The most used effect is the backlight.Green agate slab are mostly used on background walls, floors, furniture, and bar counters.The case brought to you today is a case of a backlit green agate bar counter.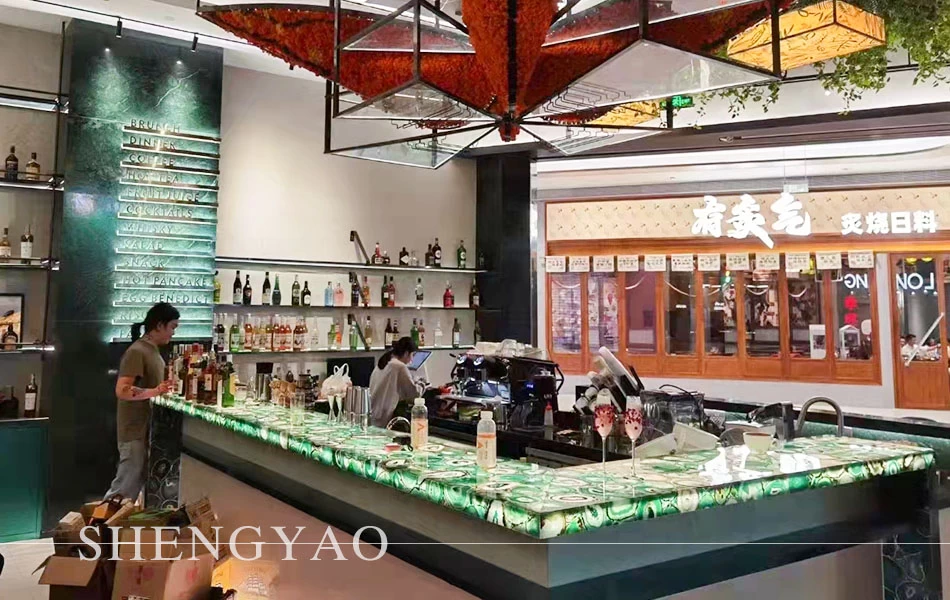 This is a bar counter in a coffee shop. The light of the light guide plate is displayed through the green agate slab,perfectly showing the texture and green of the whole piece of green agate.Look closely at the texture of every piece of agate, it's a supernatural craftsmanship of nature.From a distance, the entire bar counter is like a work of art, unique.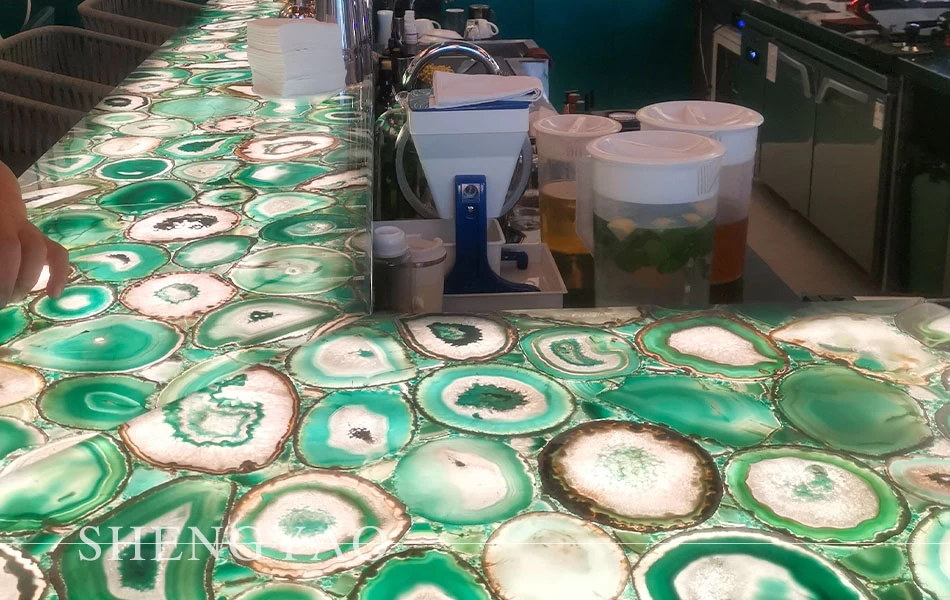 The side of the bar adopts the joint to keep continuity of the pattern, so that the side and the surface are a whole,which further reflects the uniqueness of the entire bar.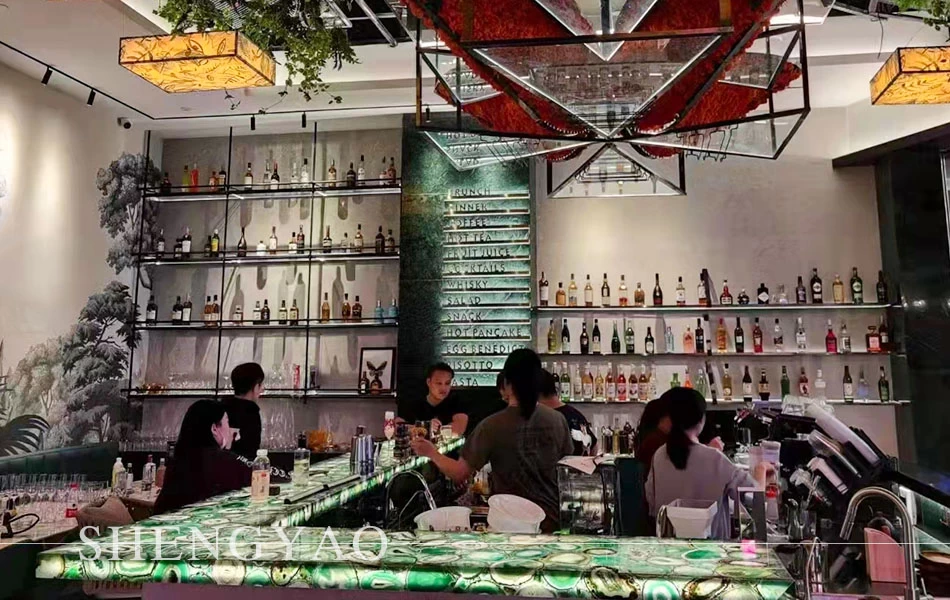 Imagine a leisure time in the afternoon, a cup of coffee and a friend chatting on the backlit agate bar.What a longing life that is.
Backlit green agate slab is only one of the most commonly used backlight gem materials, and blue agate slab, red agate slab,and gray agate slab are the most commonly used materials for backlight bar counters. If you want to know more cases and materials, please contact us.