Design new elements -- gemstone tile
shengyao gemstone 2021-10-21 14:10:13
Ceramic tile is a more practical and popular board or wall decoration products nowadays. Beautiful and easy to maintain is the major advantage.  Now,let us introduce a new ceramic tile product -- gemstone tile.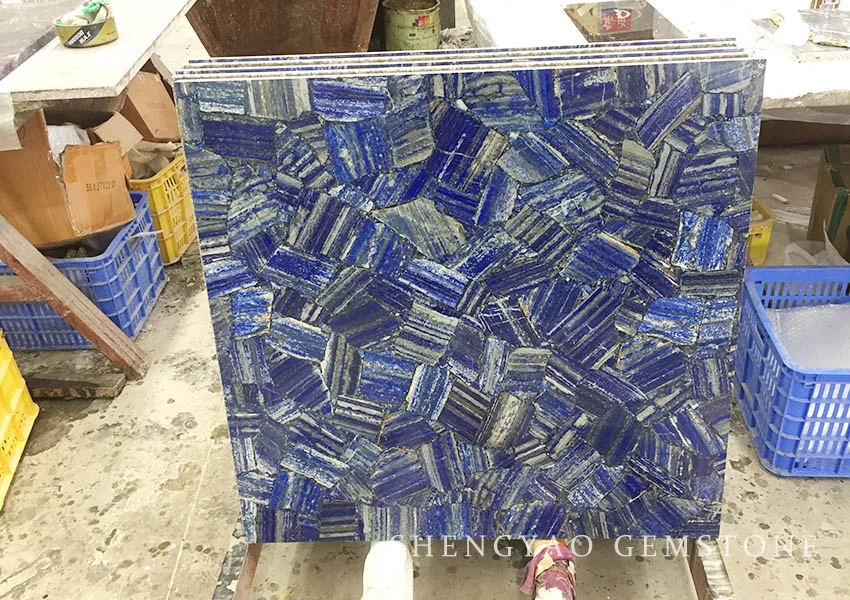 (customize lapis lazuli tile)
 
With a wide selection of styles, colors, finishes and textures, gemstone tiles have become the focus of many designers looking for space inspiration.  Shengyao Gemstone is the best gem ceramic tile manufacturer in China, all the gem ceramic tile is natural. Each tile is pieced together by natural gems, so the grain of each tile is unique which has become a major feature of gem tile .The versatility of gem tiles is reflected great in the design. It  can be designed to suit any space you like from kitchen to bathroom, wall to floor and so on.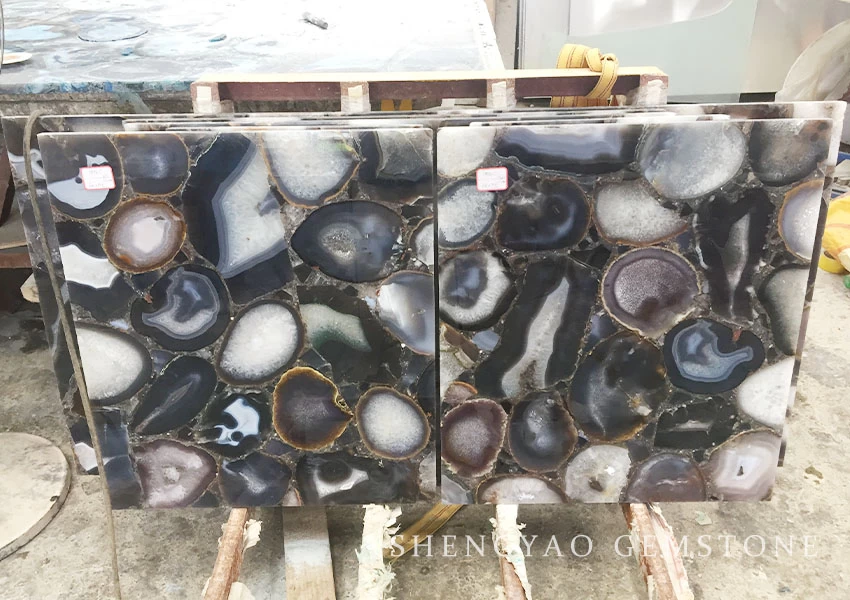 (customize agate tile)