Shenzhen Shengyao Decoration Material Co., Ltd. was established in 2003. It is a company integrated product development, production, sales and service, providing professional gemstone decoration materials, gemstone furniture, gemstone home craft gifts and shell products, a leading supplier of gemstone products in China.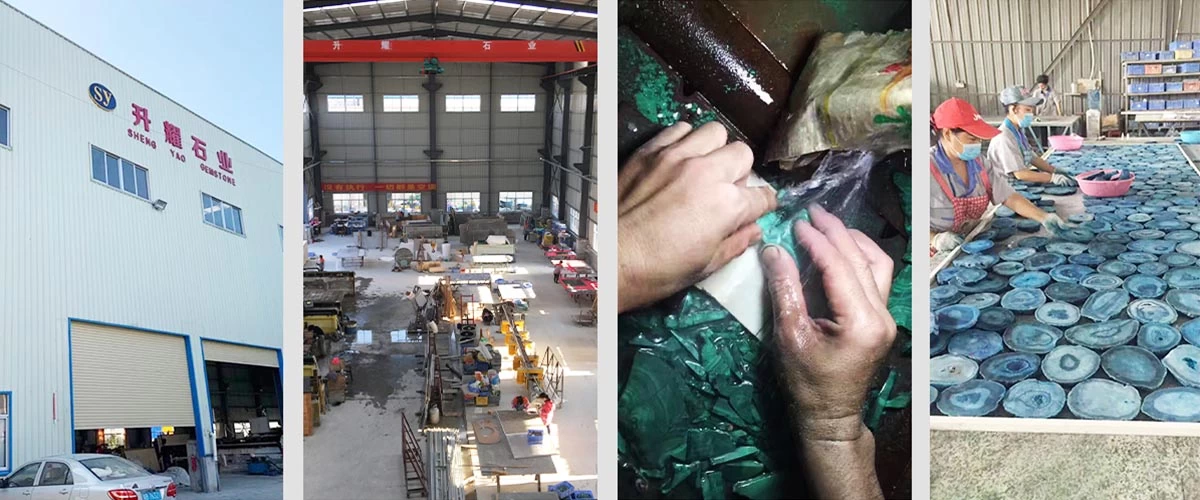 Our company is located in Shenzhen, Guangdong, with convenient transportation. Our employees are experienced, committed to strict quality inspection and thoughtful service. We welcome discussion of customer needs at any time to ensure customer satisfaction. We strive to create a better life, make employees happy and satisfy customers. Our vision is to become the world's leading supplier of natural gem products. All of the company's products are natural gem raw materials directly mined from the mines, in line with modern people's pursuit of natural, healthy, and environmentally friendly consumption concepts. From raw material purchase, processing, testing to packaging, we implement strict quality control in every procedure.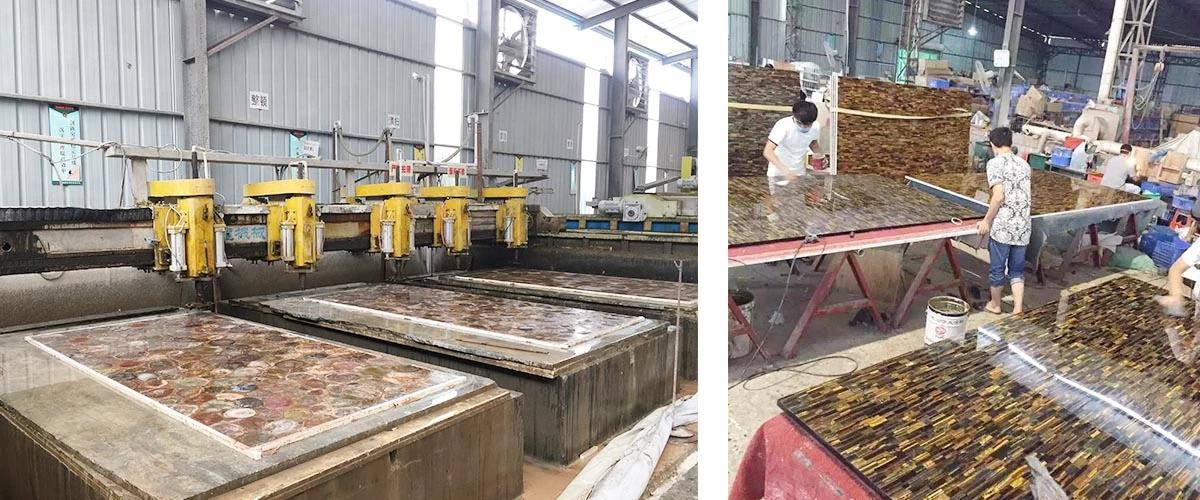 Our products are exported to more than 60 countries including North America, Europe, Australia, South America, Asia, and the Middle East. In recent years, our company has introduced a series of advanced equipment, constantly developed new products and innovative technologies, and obtained a number of patented products. We have established a modern quality management system in order to provide customers with the best products and services. At the same time, we also accept OEM and ODM orders. Whether you want to select a product from our existing catalog or a special customized product for project needs, please feel free to contact our customer service center and inform your procurement requirements. We sincerely look forward to cooperating with you.