Malachite Slab -- Natural malachite present the color and luster of  greenr,which is  a kind of unique elegant temperament, and the only choice luxury villa decoration.Malachite has unique pattern.It will be a flower-like pattern which is unique and  only when craftsmen  splice them together . This kind of malachite slabs are suitable for wall decoration, it looks like an elegant art painting seeing from distance but every piece is unique when seeing close. It shows you its elegant temperament, and will make you can not help but sigh the nature of uncanny workmanship, craftsman's mind and dexterity.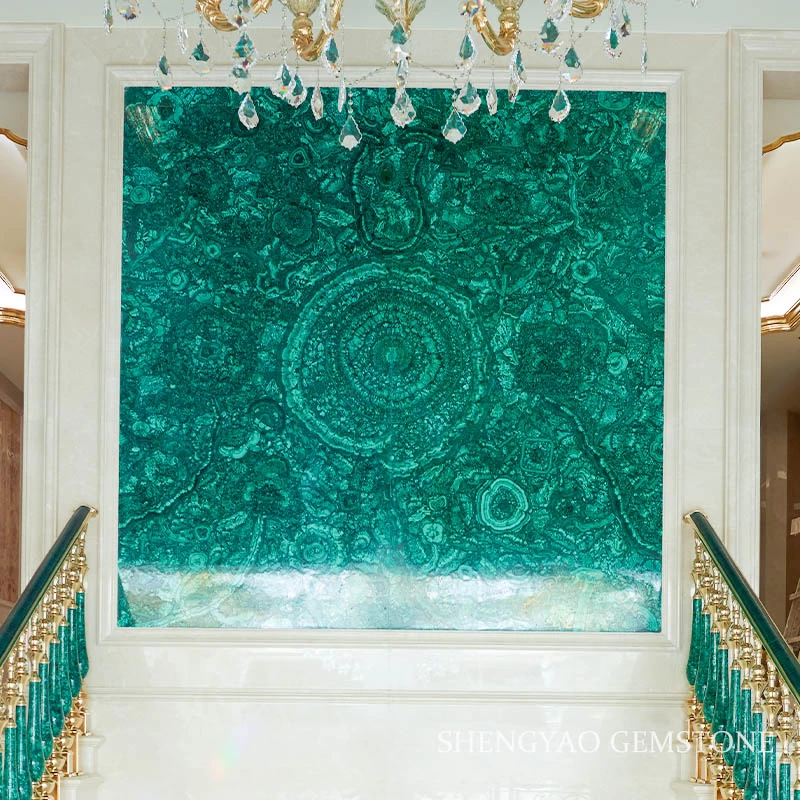 The combination of malachite green and brass gold is applied to the stair balustrades will show a noble vision of the palace emerges. Malachite as the main balustrade with combination of geen and gold will bring you a wonderful feeling, also it looks ordelrly from distance. When you walk on the stairs, you will find that each malachite balustrade is an independent pattern, each with its own strengths.When your hand falls on the handrail, you can get the exquisite hand feeling and noble temperament of malachite. Walking in the stairwell, you feel as if you are surrounded by the breath of nature and the temperament of metal, giving you a heart of awe.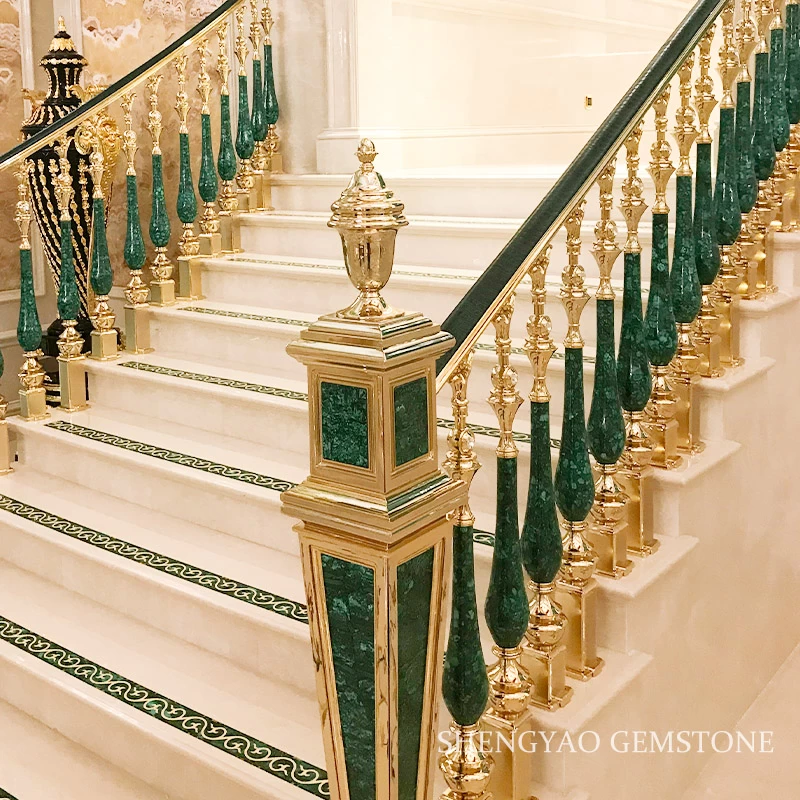 This combination of malachite and brass continued to be found in columns of various styles, the most popular being Roman Columns .Unique concave and convex grain with malachite unique pattern, and then decorated with brass, presenting a shocking picture.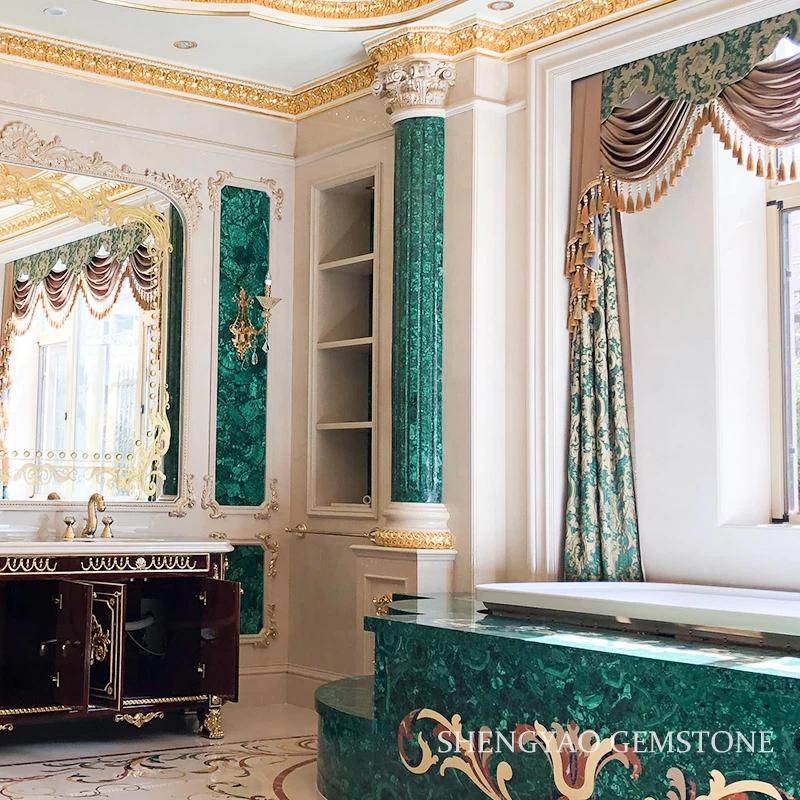 Malachite is widely used in wall decoration,  furniture, bathtub, lavabo and other places.