Blue Agate Countertop Slab For Bar Project,Agate Slabs Manufacturer China
SHENGYAO GEMSTONE SHENGYAO GEMSTONE 2023-10-24 10:37:30
Blue Agate Countertop Slab For Bar Project
The backlit blue agate bar is a stunning and sophisticated addition to any contemporary space. This exquisite piece of furniture seamlessly combines elegance with functionality, providing a unique and luxurious experience for both homeowners and guests. The backlit feature of the bar highlights the intricate patterns and vibrant colors of the blue agate, creating a mesmerizing ambiance that enhances the overall atmosphere of any room.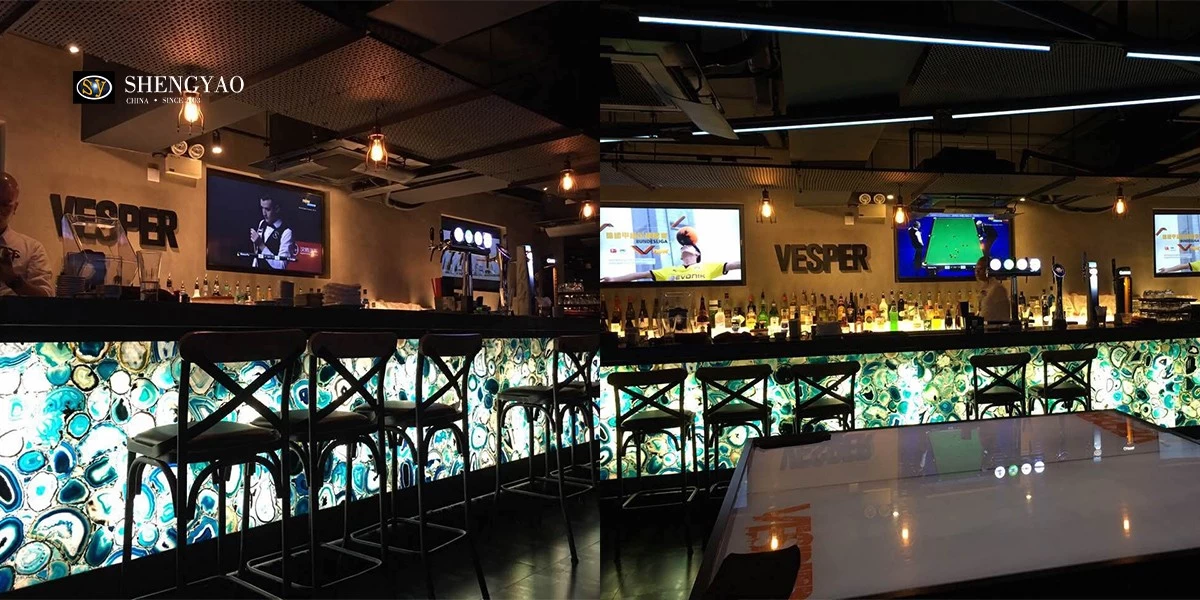 One of the key characteristics that sets the blue agate backlit bar apart from traditional bars is its exceptional craftsmanship. The artisans responsible for creating this masterpiece meticulously hand-cut and polish each piece of blue agate, ensuring the highest level of precision and attention to detail. The result is a breathtaking showcase of nature's beauty, housed within a sleek and modern design.
Moreover, the backlit blue agate bar countertop offers a versatile and practical solution for those who appreciate both style and functionality. The beautifully backlit blue agate serves as an exquisite focal point, while the bar itself provides ample storage for glassware, spirits, and other essentials. With its clean lines and luxurious materials, this bar not only adds a touch of refinement but also serves as a practical and space-saving solution for hosting guests.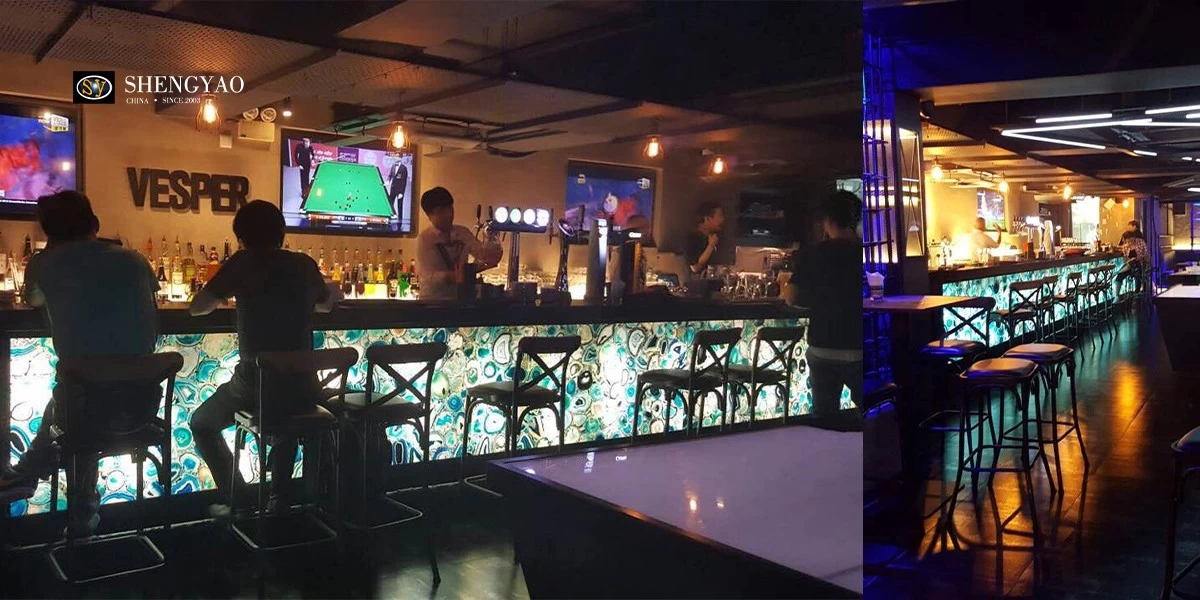 In conclusion, the blue agate backlit bar represents the pinnacle of craftsmanship and design. Its stunning beauty and functional features make it a perfect addition to any sophisticated space, whether it be a professional lounge or a modern home. This elegant piece of furniture offers a unique and captivating ambiance, bringing a sense of luxury and style to any room.