How much is the cost of blue agate slab?
shengyao shengyao 2022-09-28 10:56:09
How much does the very popular blue agate slab cost?

Is it expensive or cheap?
The process of making a big blue agate slab is very complicated,It's made almost by hand,So the cost of the blue agate slab will be higher than the cost of ordinary ceramic tiles.
Our blue agate slab selects high quality agate raw material, full color.It's then typeset by our experienced workers,
And then with a High intensity grinding and polishing,Make the surface smooth.After layers of complicated processes, a beautiful blue agate slab is produced.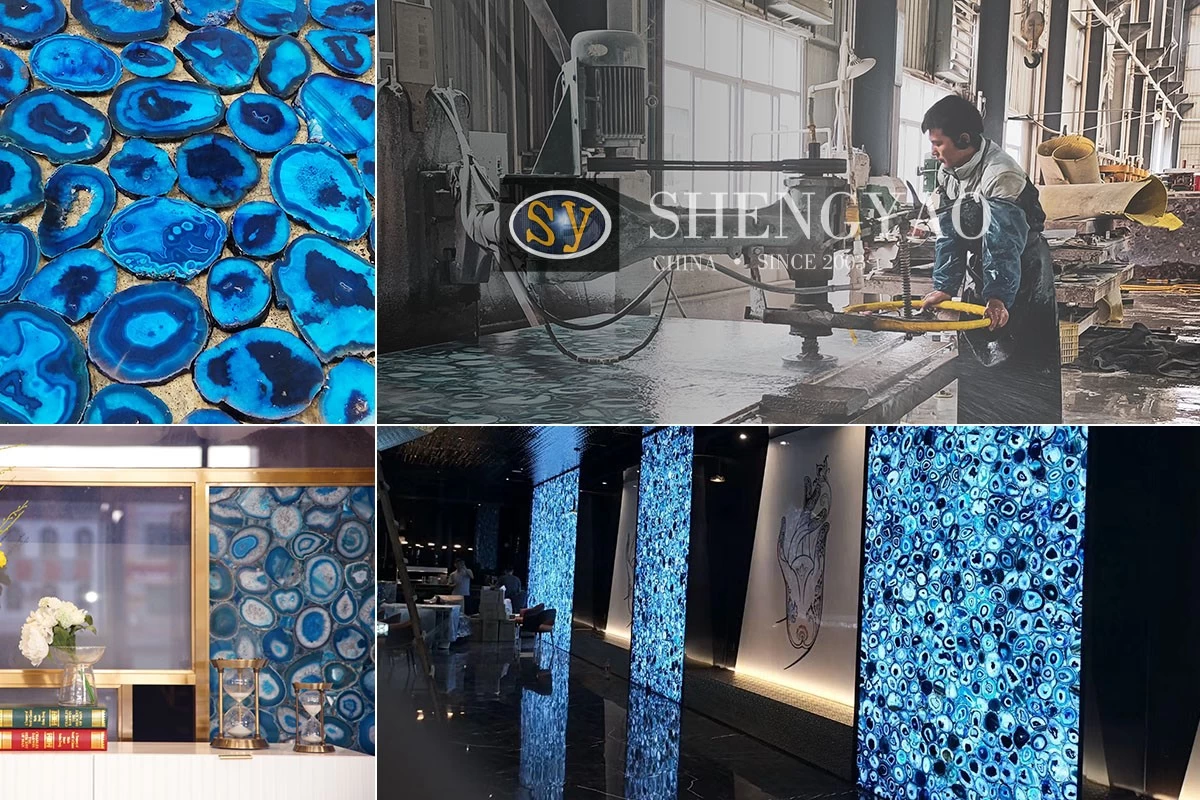 Blue Agate Slab