Semi Precious Stone Slab Price Is How Much?
shengyao shengyao 2022-05-10 18:19:04
Semi Precious Stone Slab Price Is How Much?
The semi precious stone slab is made of natural semi precious stone slices,such as agate/crystal/malachite/ petrified wood...... and the surface adopts hight strength polishing technology, which is smooth and delicate.  Since each piece of raw material is natural, the entire gemstone slab is unique.  The uniquetexture has been favored by many designers, and it is a unique artwork.The price of semi-precious stone slab depends on the material and the shape and size.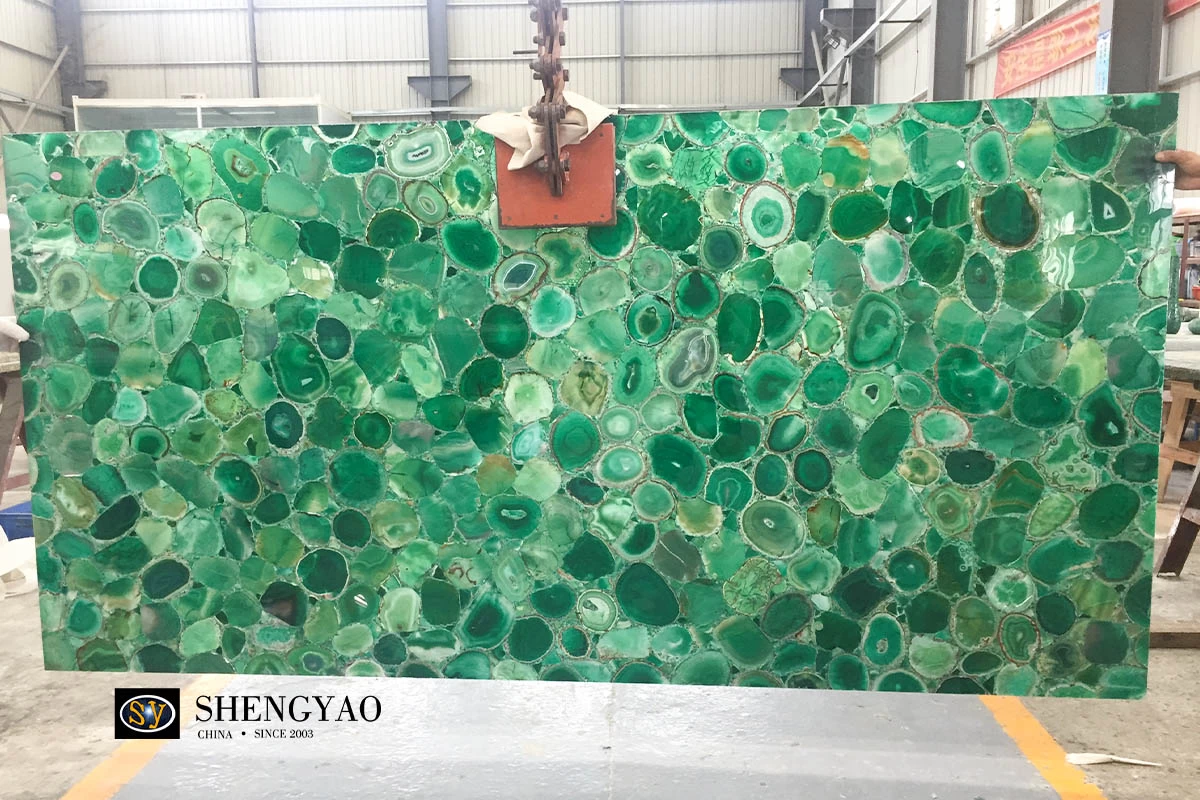 Our advantage
We have the flexibility to handle semi-precious stones slab.Increase the use of semi precious stones by laminated other materials,For example, glass, aluminum honeycomb, granite, artificial stone, ceramic tile and other materials.
We can also process semi precious stones slab into water jet medallion, art walls, furniture, countertops, sinks and other products.