The best looking four kinds of green semi-precious stone slab
shengyao shengyao 2022-04-20 10:33:00
In fashion, green never really left and has re-entered the stage of history.Find more wonderful from a little embellishment.
Green, which represents vitality, nature and hope, introduces green into the home space, gives the space the most fashionable and fresh personality, and brings the most comfortable and pleasant enjoyment to the residents.In the full green space, life is like a poem, comfortable and beautiful...

1.Malachite Semi Precious Stone Slab
The innate royal lineage shows its nobility and beauty, fresh and natural green, stunning and charming, interpreting the spring living room.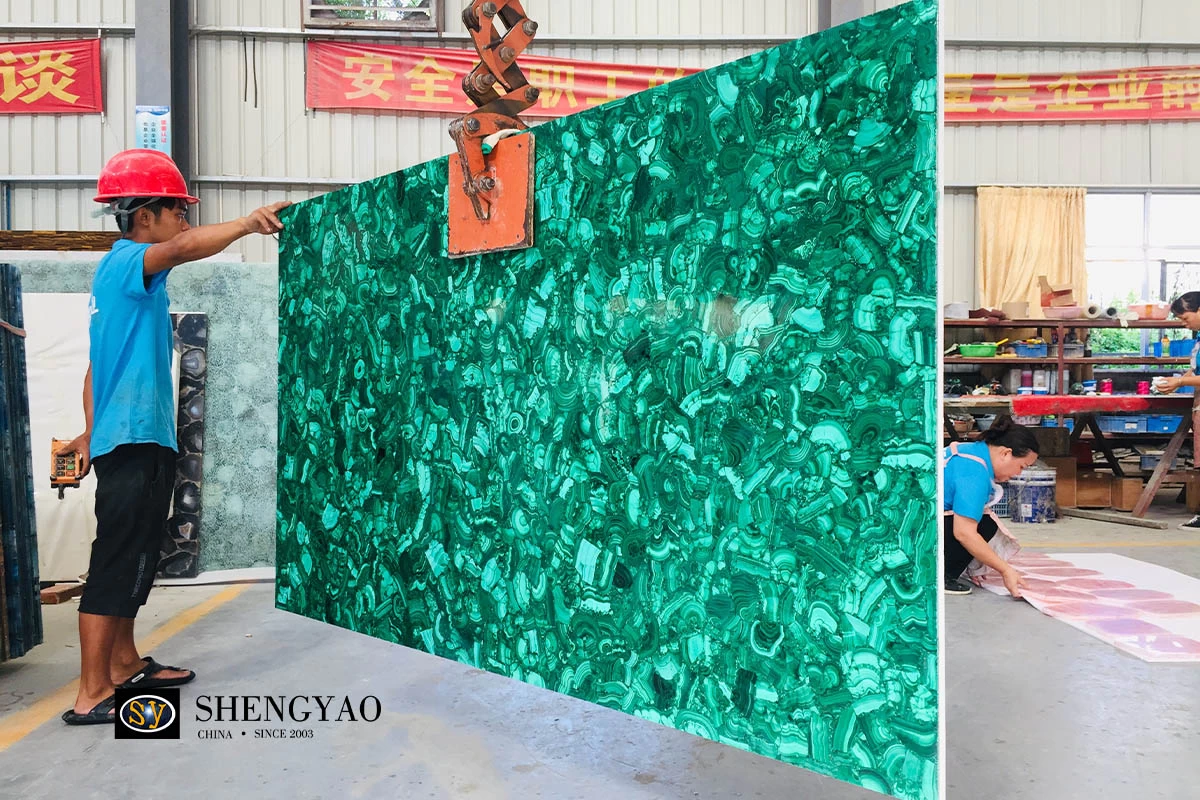 (green semi precious stone slab supplier China)

2.Green Agate Semi Precious Stone Slab
It is a fascinating and captivating color that can generate infinite imagination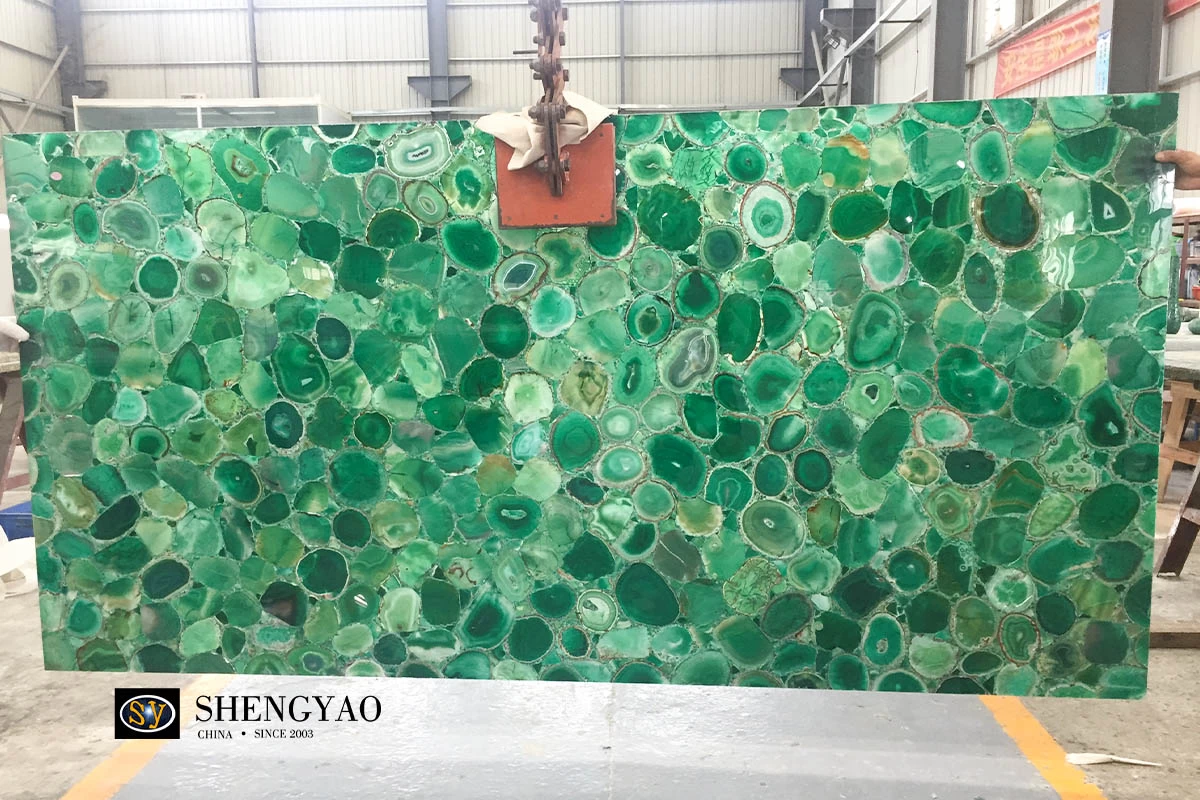 3.Red Emerald Semi Precious Stone Slab
Each block texture is different. The design is to show the [unreproducible] nature of nature.

4.Green Fluorite Semi Precious Stone Slab
The Slab surface is evenly distributed, the texture is bright and moving, the colors are dreamy and ethereal, showingnobility and stability, showing a fashionable and quality attitude to life.