The importance of a beautiful floor to a restaurant-Backlit green/blue/pink agate slab
shengyao shengyao 2023-03-16 14:48:36
A beautiful floor can add an elegant and unique charm to the restaurant, thus determining the atmosphere and feel of the entire restaurant and providing a better dining experience for the customers.
A beautiful and unique floor can make your restaurant stand out from the crowd and make customers hooked when they see the restaurant.If your floor is unique and impressive, customers are likely to stay to eat and share their dining experience on social media.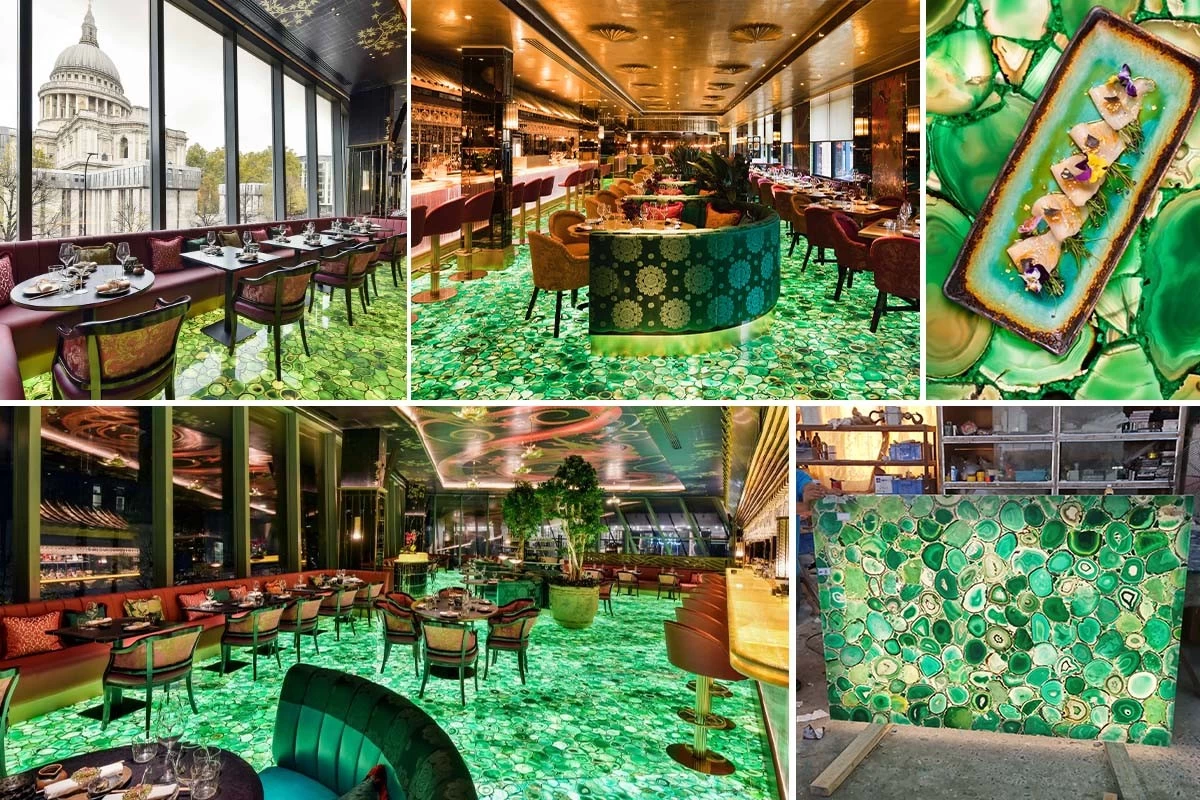 (Backlit Green Agate Slab For Floor) 
It also creates a specific atmosphere for your restaurant.For example, the backlit green agate floor can bring the immersive experience of nature to the restaurant,The backlit blue agate floor can bring a modern and technological feel to the restaurant.Backlight pink agate flooring can bring a romantic girly feel to the restaurant.This can help you create an atmosphere that fits the theme of your restaurant, thereby increasing customer satisfaction and a sense of belonging.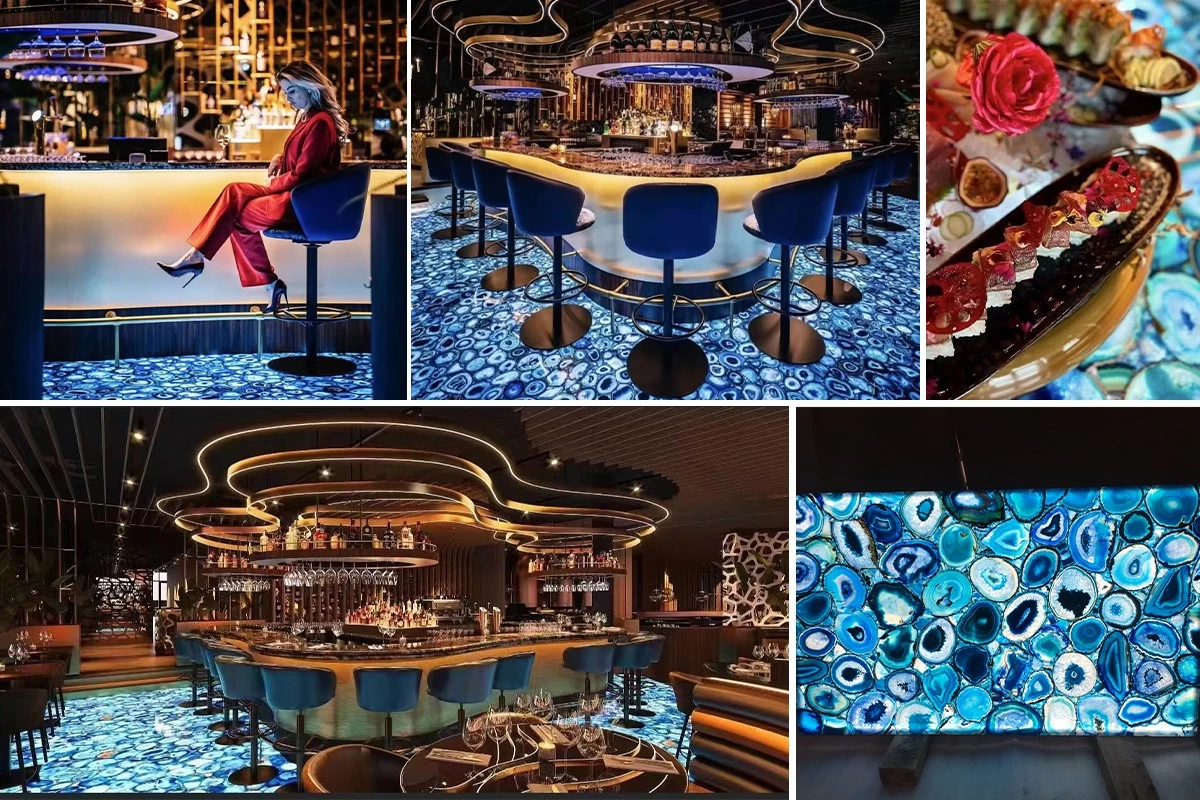 (Backlit Blue Agate Slab For Floor)
A beautiful floor can accentuate your brand image.If the brand image of your restaurant is high-end and luxurious, then you can choose a luxurious floor material, such as semi-precious stone material floor, to accentuate the brand image.
A beautiful floor can provide a better dining experience for customers.For example, pink agate can bring warmth and comfort to customers.A nice floor can also increase customer satisfaction and make them more willing to eat in your restaurant again.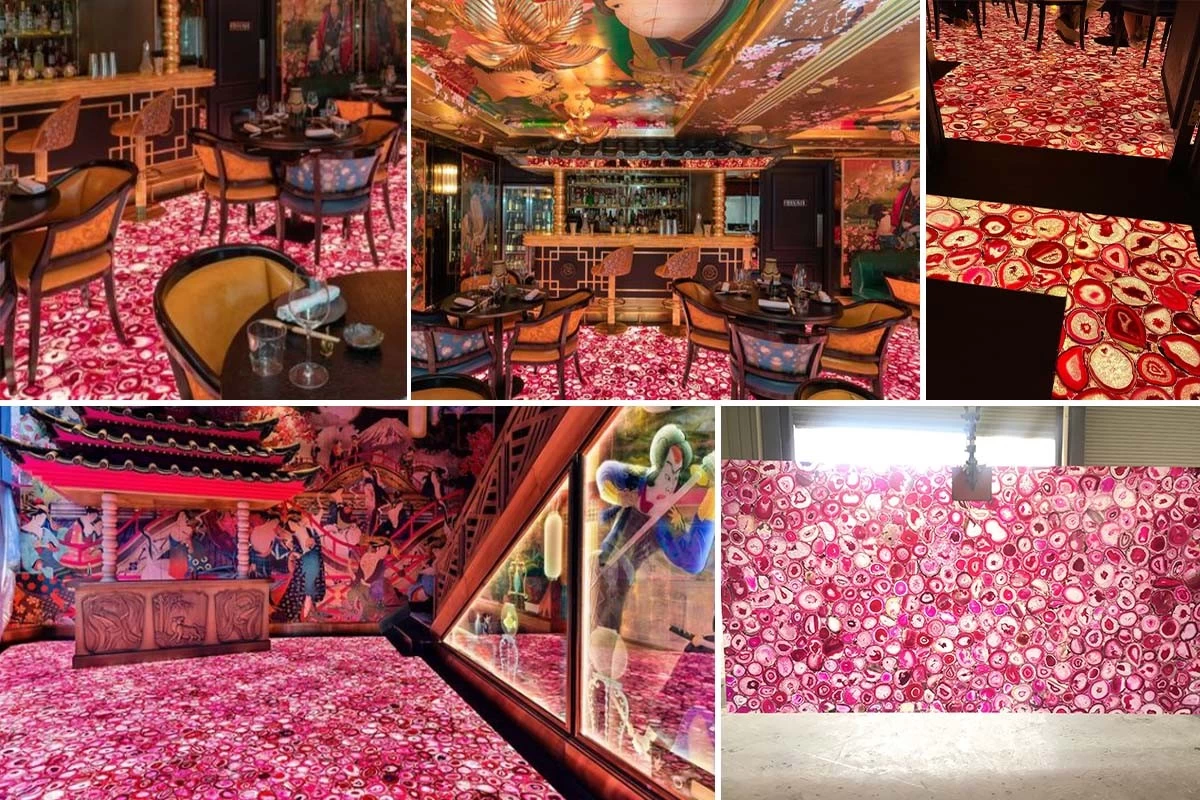 (Backlit Pink Agate Slab For Floor)
In conclusion, a beautiful floor can bring a variety of benefits to your restaurant,These include increasing appeal and uniqueness, creating atmosphere and atmosphere, emphasizing brand image as well as increasing comfort and safety.