Semi-precious stones decoration refresh your life experience
shengyao 2021-10-21 11:38:36
With the prosperity of the current home decoration market and the rapid improvement of people's living standards, the competition of each home decoration product, whether in function or style, has entered the white-hot stage to achieve a qualitative leap,have  their own core competitiveness, and refresh people's life experience.  Pure natural gemstones and semi-gemstones are raw materials, and the decorative panels pasted on the substrate by professional technicians have become another leap and sublimation of semi-gemstone culture, leading the new era of home decoration.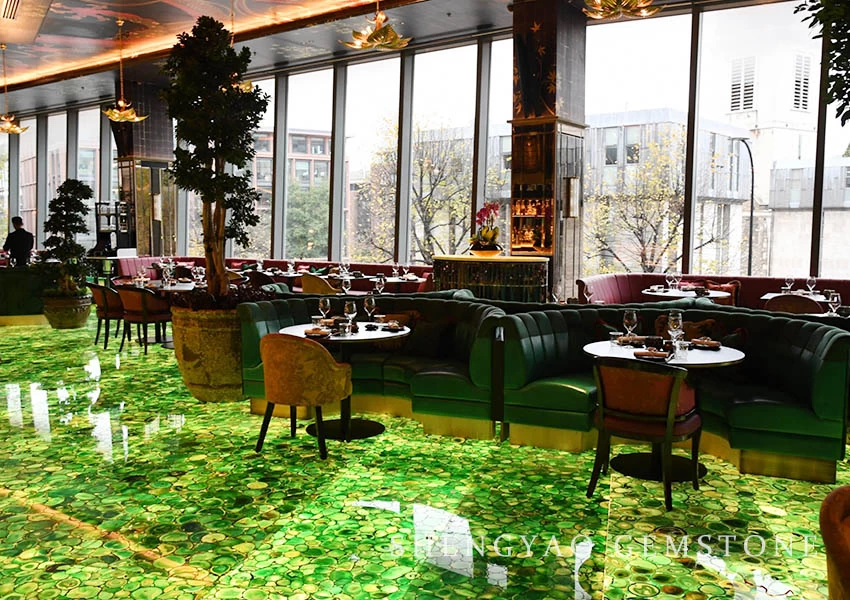 (Green agate slab application Floor)
The raw material of semi gemstones decoration is used for jewelry industry in general. People  couldn't help stop to appreciate because of  its  extremely rare material , unique and natural color, texture, aka high hardness, high gloss, exquisite solid feel, and translucent jade embellish. Anyhow semi-precious stones veneer effect strikingly unsurpassed, beautiful. It can be used for  high-grade interior decoration, such as hotels, clubs, bars, private mansions, etc.Also suitable for high-grade furniture and other finishes.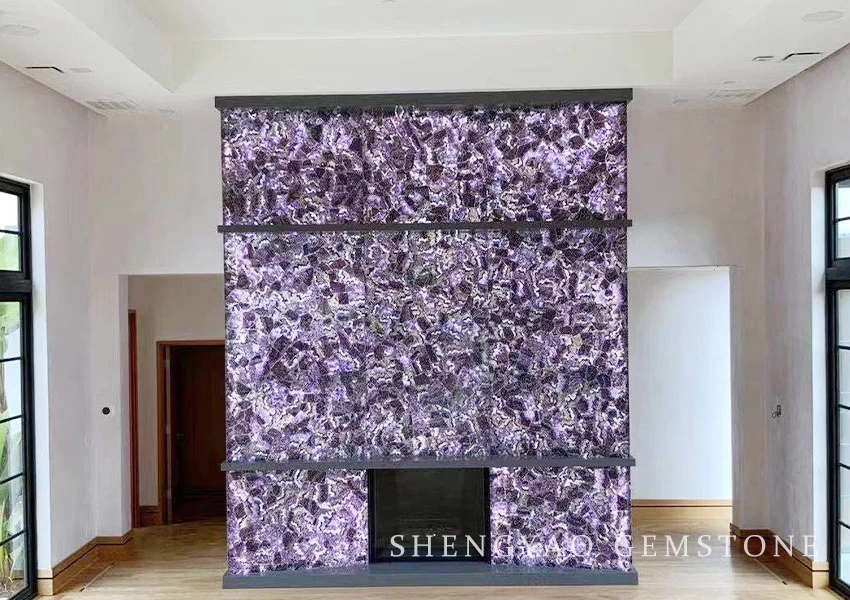 (amethyst slab application fireplace)
Surely, it provides unlimited reverie for designers' innovative design, making designs show nobility and luxury while reflecting practical value .At the same time, it will lead a new direction for the development of interior, bathroom, furniture and other finishing industries .  Your can not find two slabs same cuz all of them are unique.