Semi Precious Stone Backlit Blue Agate Slab Application Scenarios
shengyao shengyao 2022-04-07 10:09:28
Semi Precious Stone Backlit Blue Agate Slab Application Scenarios


luxury natural semi precious stone for interior fit-out,These backlit blue agate stones, particularly the translucent varieties that can be lit-up from behind, create unique colour effects and add original touches to a room. To enhance rooms and make them unique.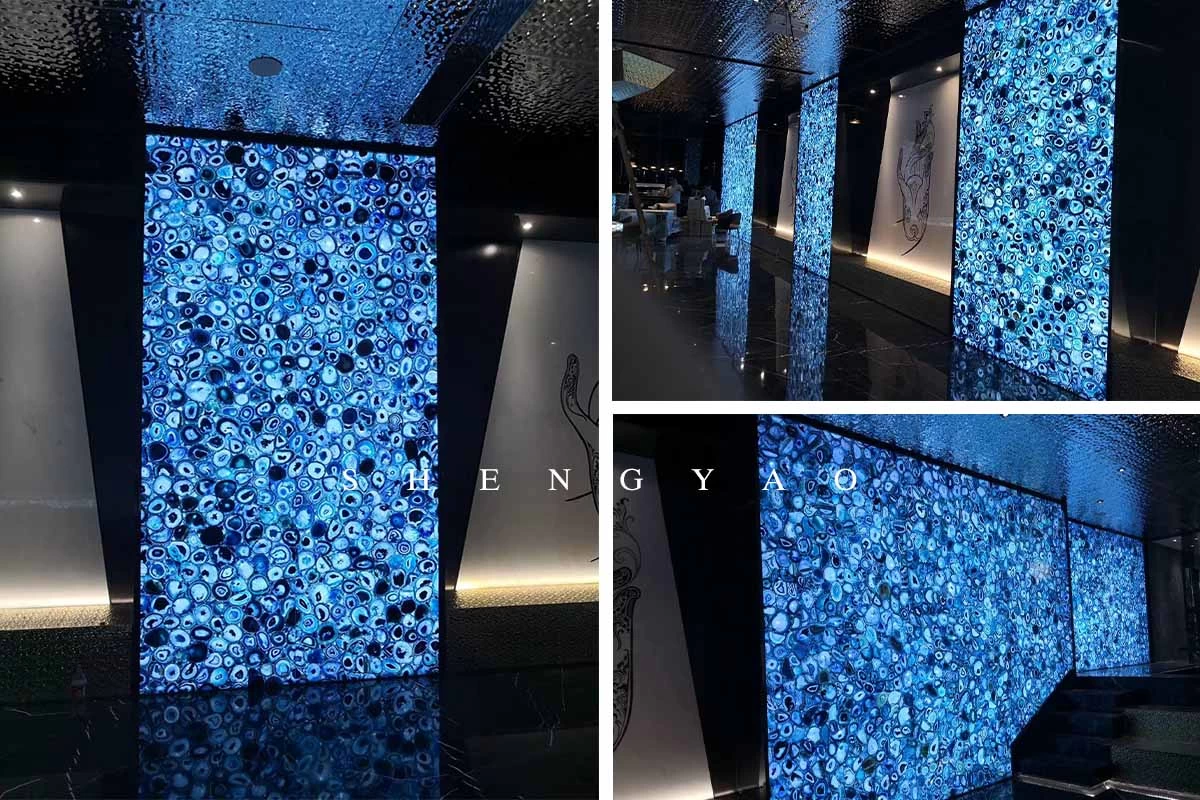 (Semi Precious Stone Backlit Blue Agate Slab Supplier China)

Each semiprecious stone is individually cut and assembled by hand with an epoxy resin to create a stunning slab.

These rare gems and crystals have been highly regarded since ancient times and include rare pieces such as petrified wood, tiger eye, amethyst, jasper, and quartz. Semiprecious stone slabs can be installed as a countertop, backsplash, wall application, or flooring.