Backlit Colorful Agate Bar Counter,Natural Translucent Agate Stone Countertop Manufacturer
SHENGYAO GEMSTONE SHENGYAO GEMSTONE 2023-11-14 15:55:29
Colourful Agate Backlit Bar Counter
Backlit Colourful Agate Bar Counter,a combination of natural stone and modern design bar furniture, brings a new visual experience. The special feature of the colourful agate backlit bar is that through the built-in light source, the colorful agate colors are presented. Make the whole bar in the dark environment emit a charming light, adding a unique and dazzling effect to the entire space.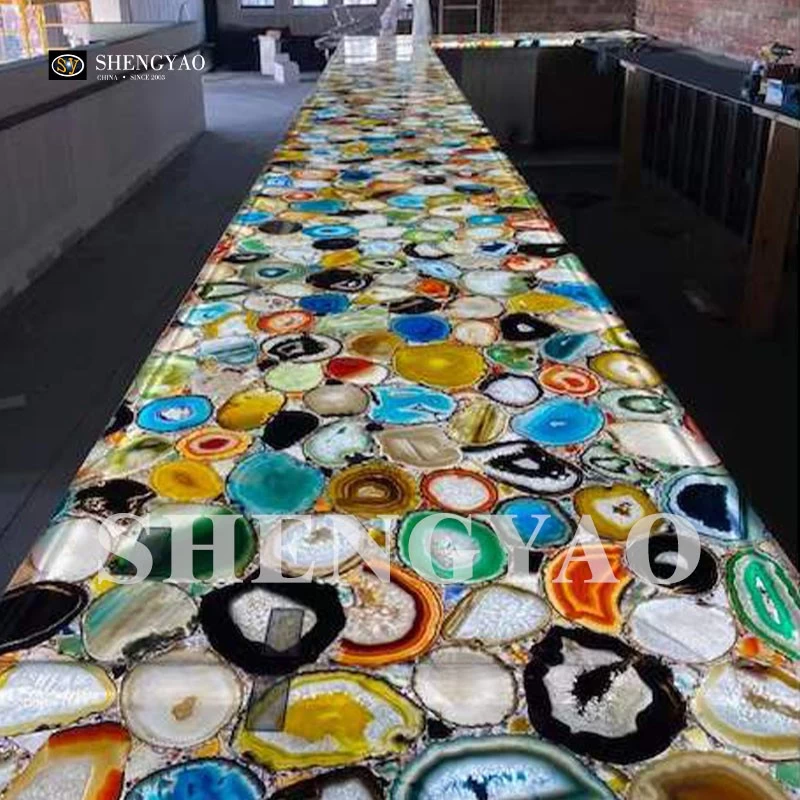 Colorful agate backlit bar is not only a decoration, it also has a high practical. The built-in light source can achieve a variety of mode switching, such as gradient, flicker, etc., by changing the color and intensity of the light, to create a variety of different atmosphere, so as to meet the needs of different bars or restaurants. At the same time, the transparent material has the characteristics of wear-resistant, anti-fouling and easy to clean, making the bar more durable and easy to maintain.
Colorful agate backlit bar can not only enhance the visual effect of the place, but also create a comfortable and pleasant experience. The intelligent design and modern appearance of the transparent bar also make it a favorite fashion choice for the younger generation.
As a combination of fashion and high-tech bar furniture, the backlit bar has injected new vitality into the catering industry.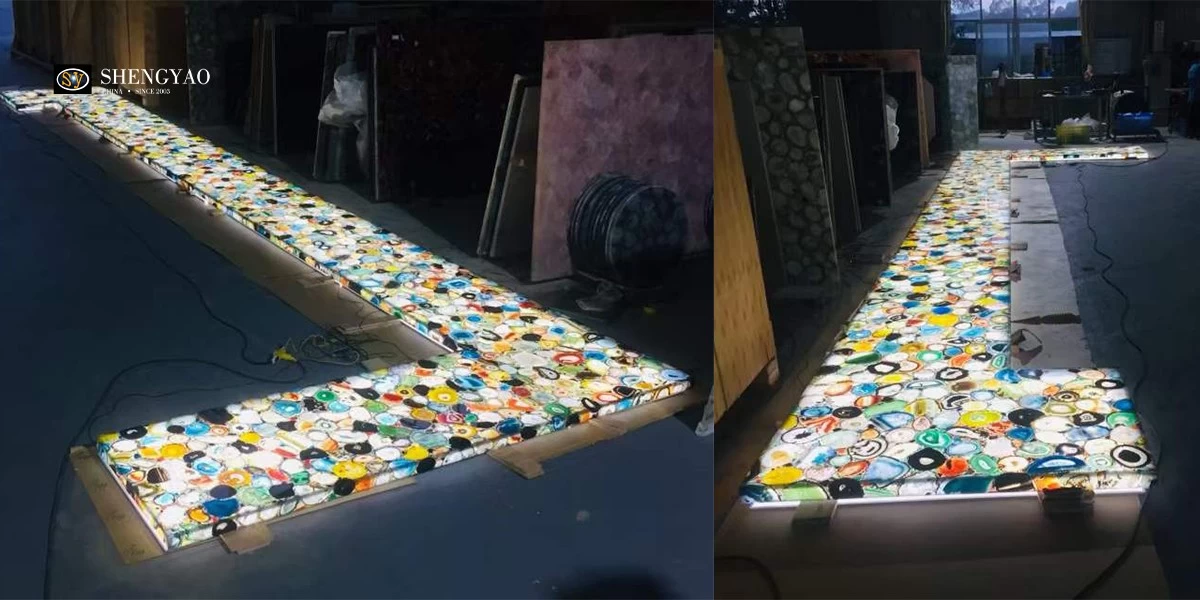 We are a professional manufacturer of semi-precious stone slab, customizing all kinds of semi-precious stone products, such as background walls, furniture, bar counter, kitchen countertops ......