Backlit Green Agate Slabs For Wall,Natural Agate Slabs Manufacturer China
SHENGYAO GEMSTONE SHENGYAO GEMSTONE 2023-11-16 14:40:50
Backlit Green Agate Wall
Backlit green agate slab,As a unique decorative material, green agate slab is applied to the background wall design of shopping malls, which can not only enhance the overall beauty, but also attract the attention of customers and convey a sense of luxury and quality. Bring a new and amazing effect to the entire space.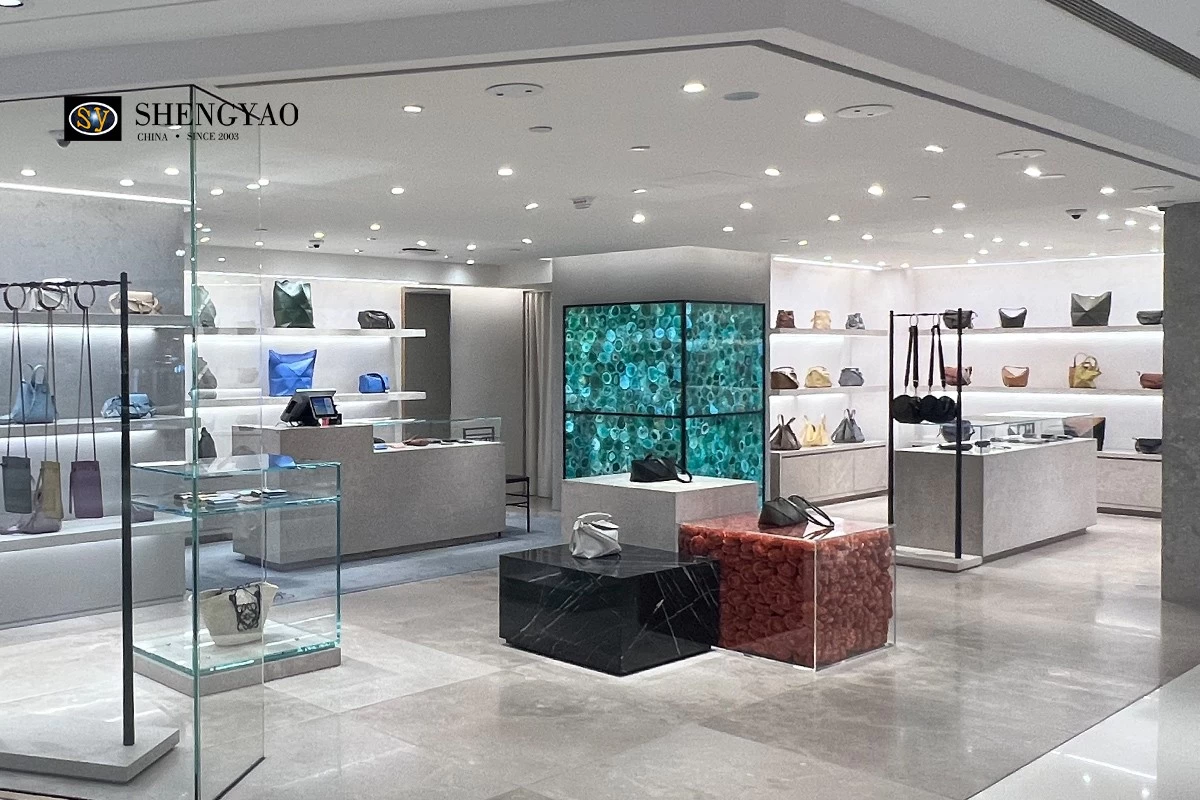 Backlit green agate slab has a unique texture and color, can emit a charming green light. The highlight of this material is its transparency, it has good light transmission, and with the appropriate lighting, to create a unique charming atmosphere. The use of transparent green agate plate on the background wall can make the whole background wall more bright and vivid through the refraction and reflection of light.
The application of backlit green agate slab is also very wide, it can not only be used for the background wall of the mall, but also for the decoration of bars, nightclubs, high-end restaurants and other places, floors, furniture, kitchen countertops, bar counters are also commonly used places. Its unique effect can not only enhance the atmosphere of the entire space, but also enhance people's impression and memory of the brand. The application of transparent green agate panels creates a unique space for the store, enabling customers to immerse themselves in luxury and a sense of quality, thereby enhancing their shopping experience.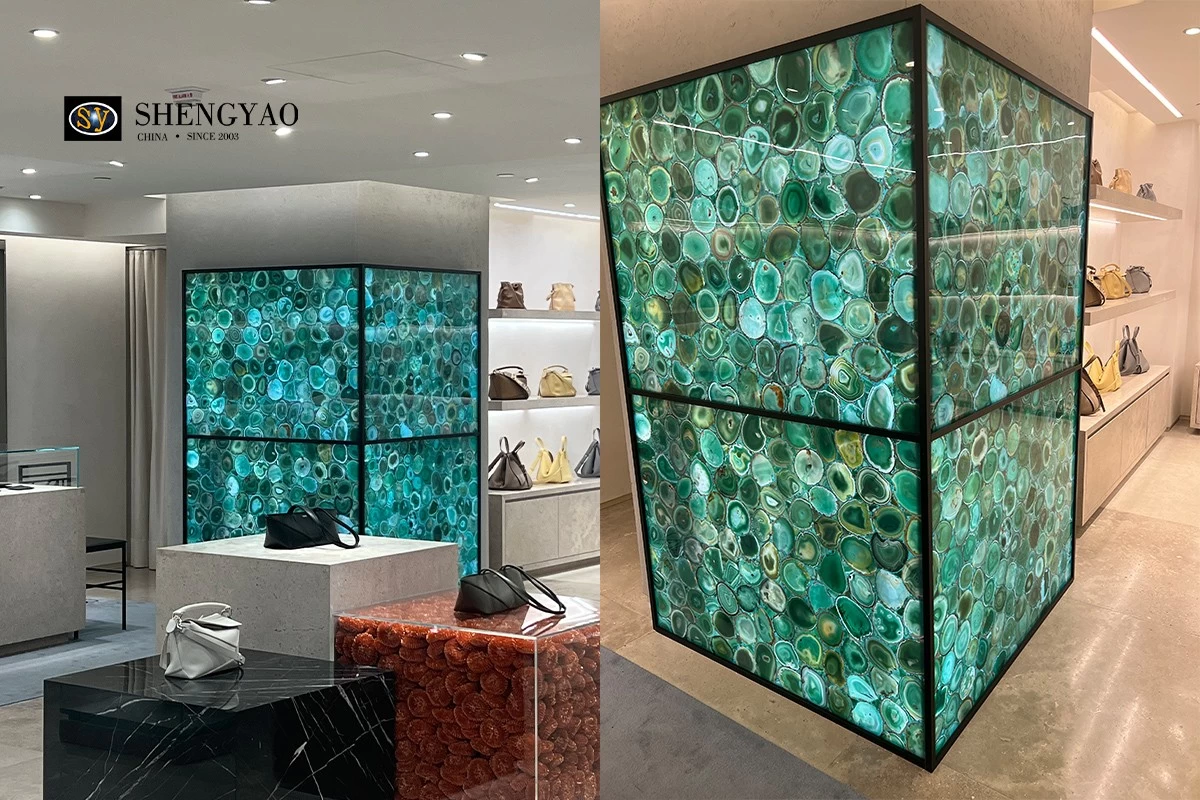 Green agate slab is one of the semi-precious stone slab, we have as many as dozens of semi-precious stone slab, if you want to know more information about semi-precious stone slab, welcome to consult.