Sodalite Blue Jasper Granite Slab Luxury Stone For Wall Decoration
shengyao shengyao 2022-05-24 15:07:56
Sodalite Blue Jasper semi precious stone slab is a luxury style decorative slab.
The blue gives this material a ocean wave and a mysterious sky flavor, which is easy for design. The most blue part is also very secret and noble.
It can be widely used in the floor, wall, and stairs, bench in the private villa, hotel, apartment and shopping mall with morden type. And it is also very suitable for the countertop and dining table.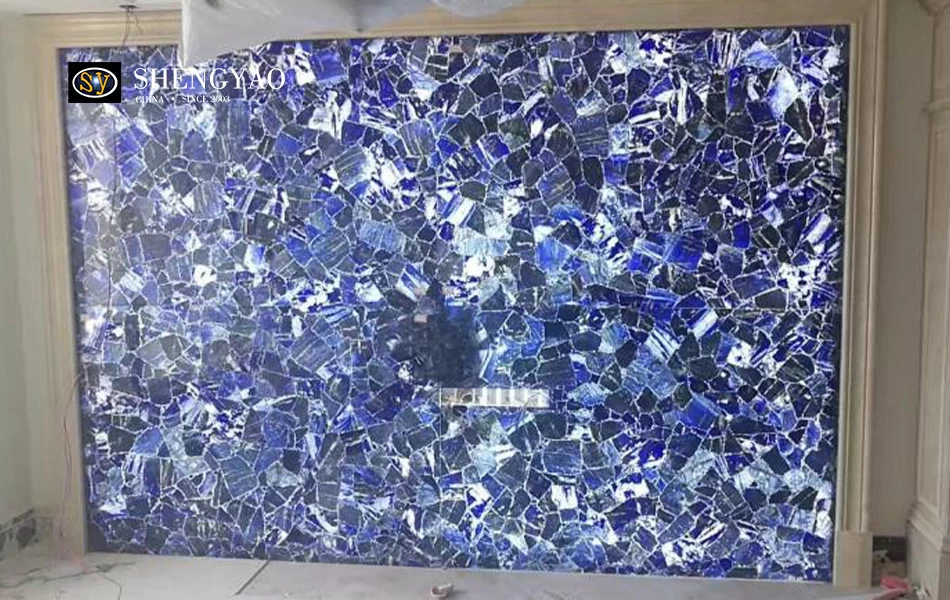 (Blue Semi Precious Stone Slab Wholesaler)