White Crystal Slab To Create A Simple Style Kitchen
shengyao gemstone shengyao gemstone 2022-01-10 14:47:19
The use of semi-precious stones slab to decorate the house will give the overall style a luxurious look. The color is warm and soft, the outline is magnificent and gorgeous, with exquisite furniture, luxurious atmosphere, all of them show that noble and elegant.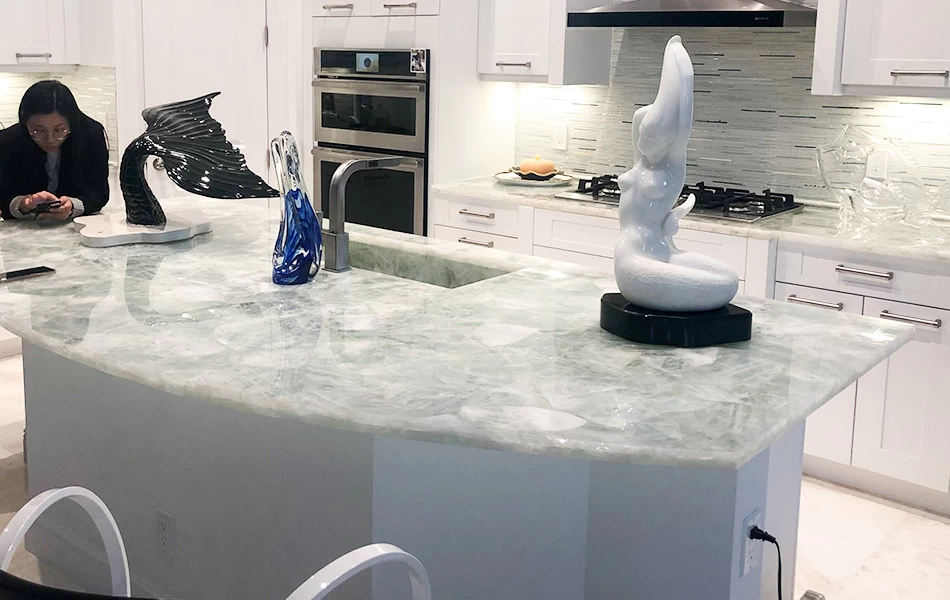 (white crystal slab manufacturer China)

The kitchen is an important form of expression of exquisite life. The island in the kitchen is mainly made of white crystal. The countertops of the whole kitchen are covered with white crystal slab, showing a clear visual effect, and showing the original texture of the white crystal raw stone to highlight The beauty of nature, white and blue ornaments on the table, bring out the crystal clear effect of white crystal.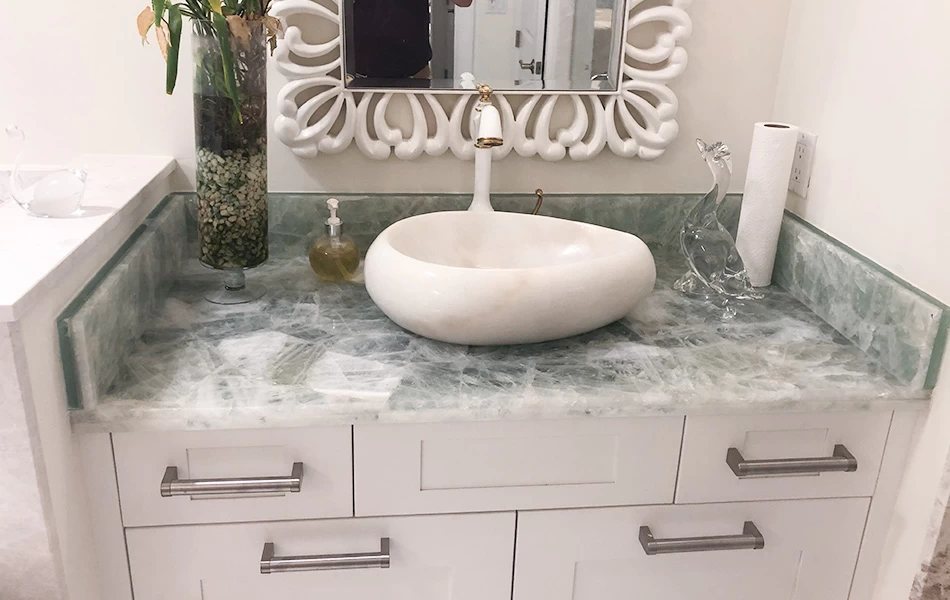 (white semi precious stone slab supplier China)

The design of the washbasin is dominated by white tones, using a white crystal slab as the countertop, with a pure white washbasin and a mirror with a white frame, plus some white ornaments, it shows the atmosphere and three-dimensional sense of the washbasin, which is very gorgeous.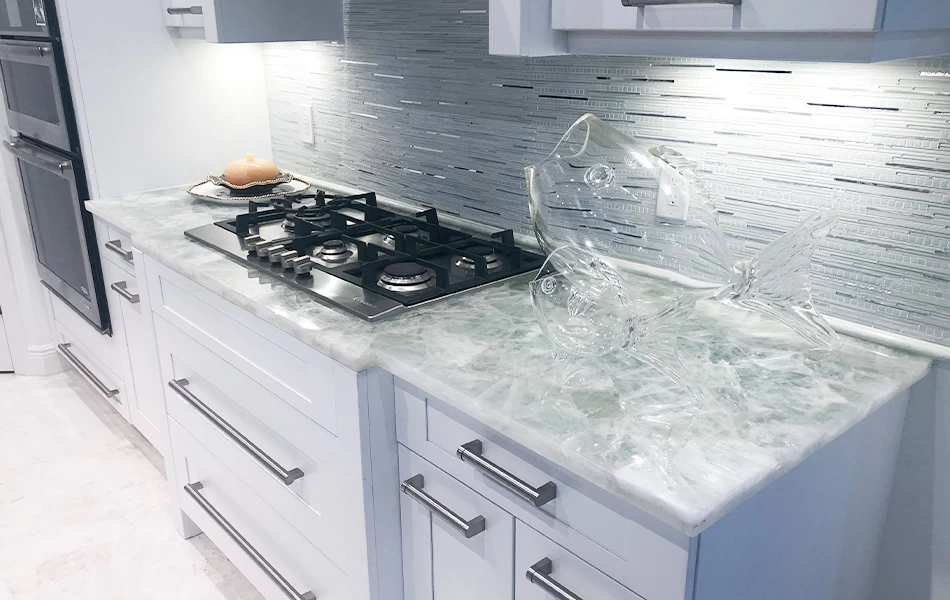 The white crystal slab is used as the kitchen countertop, and the line background wall makes people feel simple,bright and comfortable. The black kitchen utensils and the clear countertops form a color conflict, and the natural atmosphere is quietly revealed, bringing a stable and nostalgic artistic beauty to the space.