semi precious stone slab price?by what factor decides the price of gemstone tile?
shengyao gemstone shengyao gemstone 2022-01-13 14:49:44
Semi-precious stone slabs are a new interior design element, a precious decorative material. As a decorative slab, the application scenarios of semi-precious stone slab are very broad. The most common is as The form of the background wall can be a simple TV background wall or a large-area cultural wall. It can also be matched with the effect of light transmission, which is a different visual effect.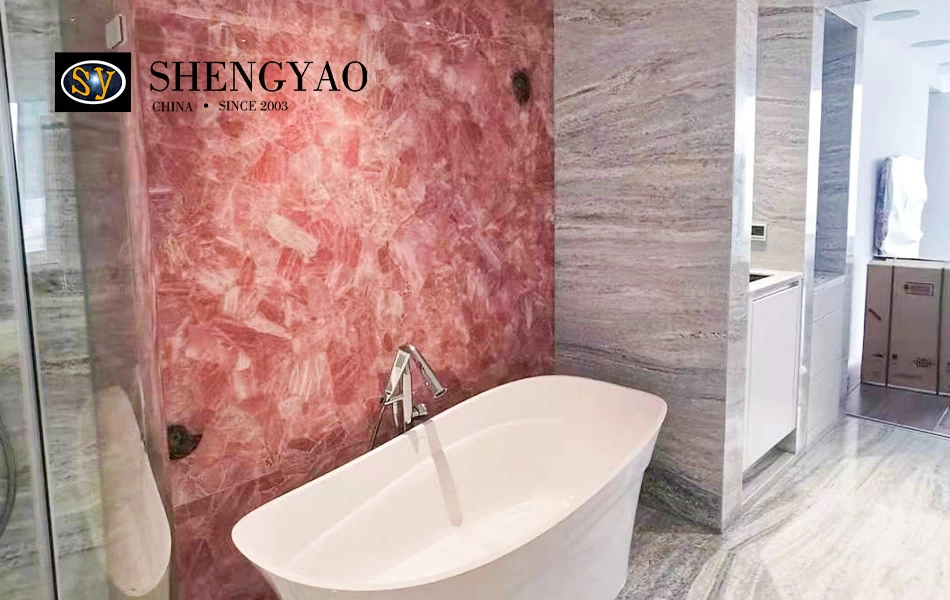 Is such a luxurious semi-precious stone slab very expensive? semi precious stone slab price?gemstone tile price?
In fact, the price of semi-precious stones is determined by specific materials, and the prices of different materials are also very different. In addition to the type of material and the grade of the material, the price of the semi-precious stone plate is determined. The higher the grade of the raw material, the higher the price of the semi-precious stones produced. Secondly, there is the shape of semi-precious stones slab, and the price of customized special shapes will be higher than that of standard sizes.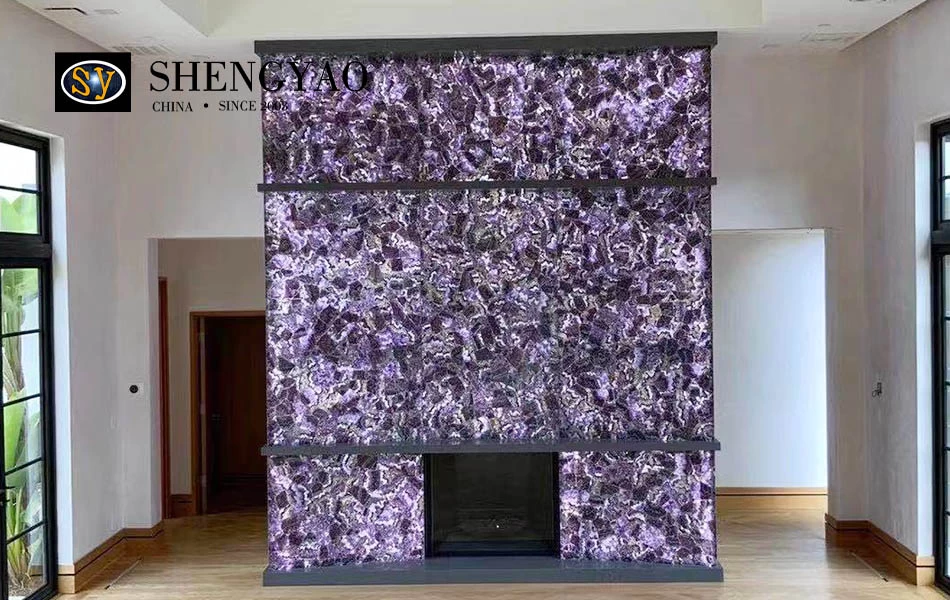 We support the customization of semi-precious stone slabs of various sizes, including countertops, background walls,special-shaped gemstone slabs, etc. Welcome to consult.