What are green agate slab good for?
shengyao shengyao 2022-11-01 14:33:14
What are green agate slab good for?
green agate slab is a popular semiprecious stone/gemstone slab.As a high-end decorative board, where can it be used?
first,The most common place to use green agate gemstone slab is on the background wall.Green agate background wall has backlit and not backlit effect.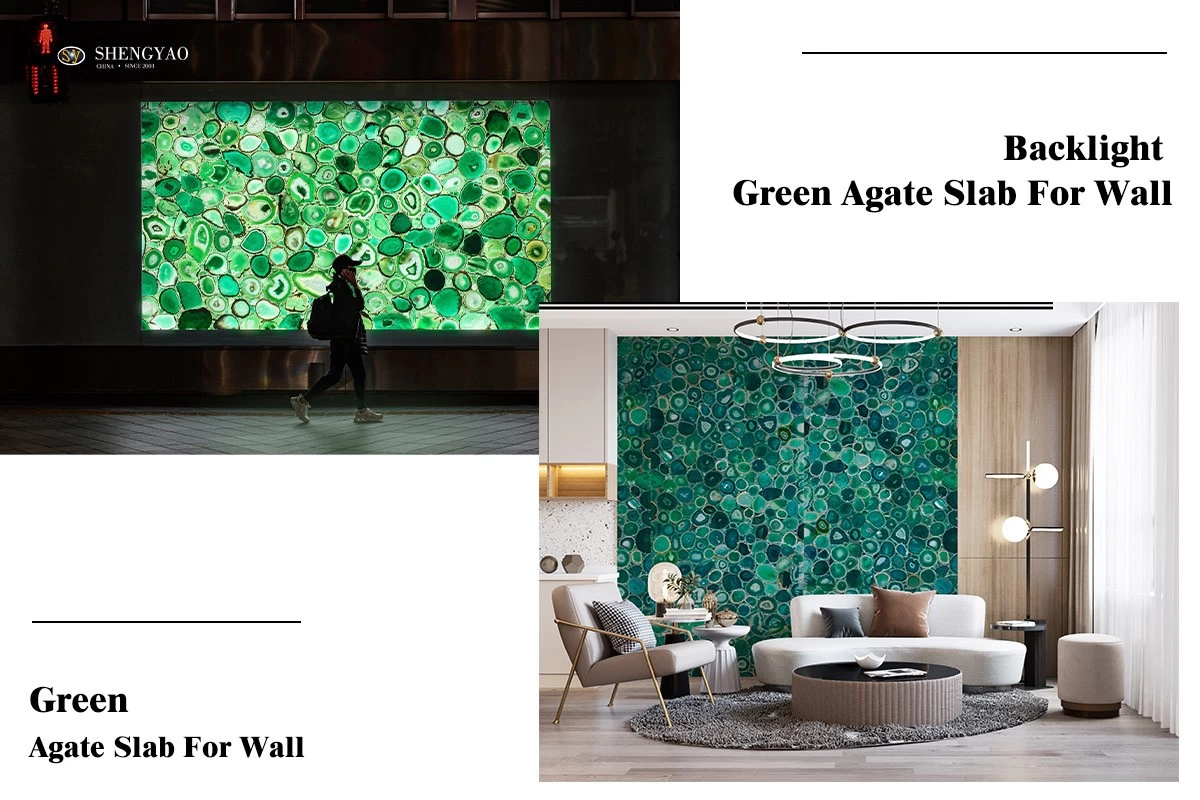 The second is green agate slab for furniture above.such as side table,end table,dining table,coffee table,bar and other furniture.Green agate slab can also
be used on the floor,the Backlight green agate slab is beautiful.It looks great on the restaurant floor.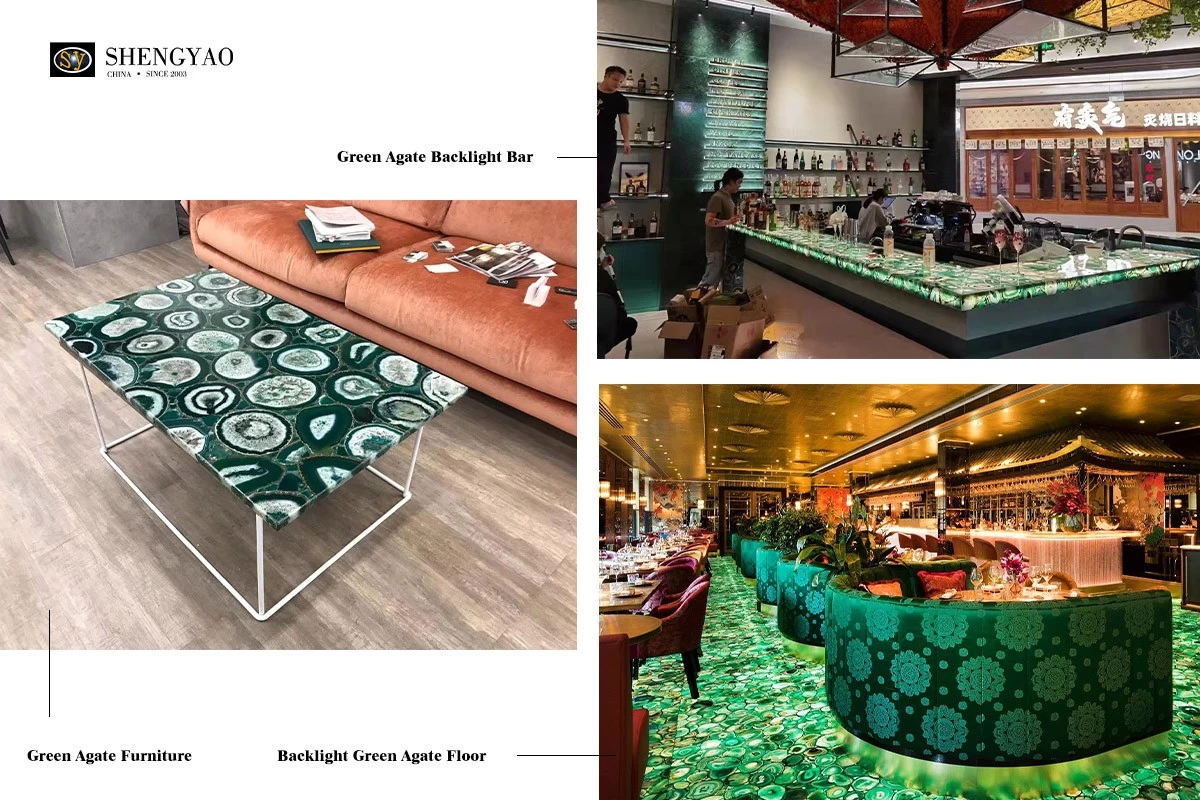 Also want to know more about gemstone/semi precious stone slab related knowledge, welcome to contact us