How to choose a semi-precious stone background wall? Which material is better?
shengyao shengyao 2022-01-21 15:17:31
How to choose a semi-precious stone background wall? Which material is better?
1. Space size planning
When using semi-precious stones slab as a TV background wall, we should plan the overall decoration style in advance,which is mainly reflected in three aspects: space size planning, color style planning, and surface treatment planning of the background wall.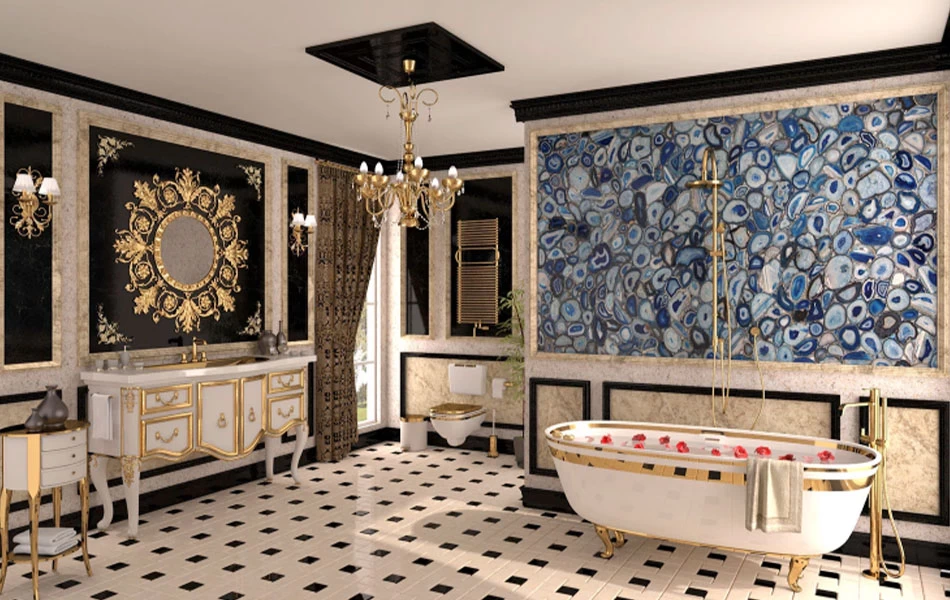 2.Material color selection
There are many types of semi-precious stone slab in a variety of colors and textures. Dark semi-precious stones slab such as black and brown are noble and elegant, while light colors such as white and beige are warm and full. There are simple and neat patterns that take the elegant route, and there are bright and prominent patterns that bring a strong impact. However, it should be noted that no matter how you choose, the first principle is that the overall collocation should be appropriate.
3.Surface Treatment Design Planning
The semi-precious stone slab with good luminosity will appear higher-grade visually, so after the semi-precious stone slab background wall is finished, it must be cured and crystallized. If it is some special design scheme, non-smooth stone may be used.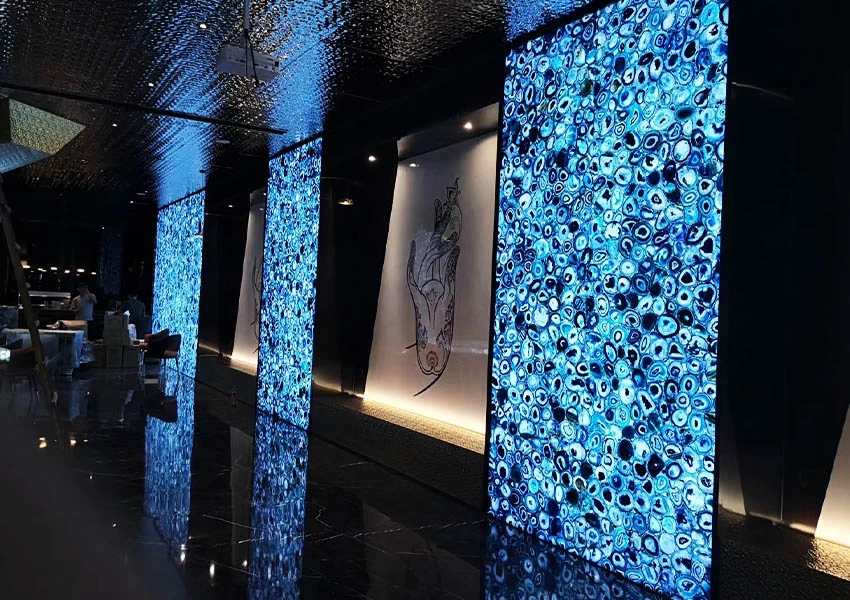 4.Plan ahead for wiring
The semi-precious stone slab is used as the background wall, which is environmentally friendly and durable, but it is very troublesome to disassemble due to the use of special adhesive for paving and fixing. Therefore, when planning the decoration, it is necessary to plan the circuit layout as clearly as possible according to the home appliances placed,so as to avoid the embarrassment of finding that the wires are still exposed after moving in.