Smoky Crystal Slab | Versatile Grey Semi-precious Stone Slab
shengyao gemstone shengyao gemstone 2022-01-21 15:58:20
Smoky Crystal Slab | Versatile Grey Semi-precious Stone Slab
In recent years, gray has become popular, leading the trend of decoration, and smoky crystal is between black and white. The overall feeling is fashion, high-end, low-key, restrained, and full of a mysterious atmosphere, and it is more dark and beautiful, faint, faint Yes, so today's young people especially like it.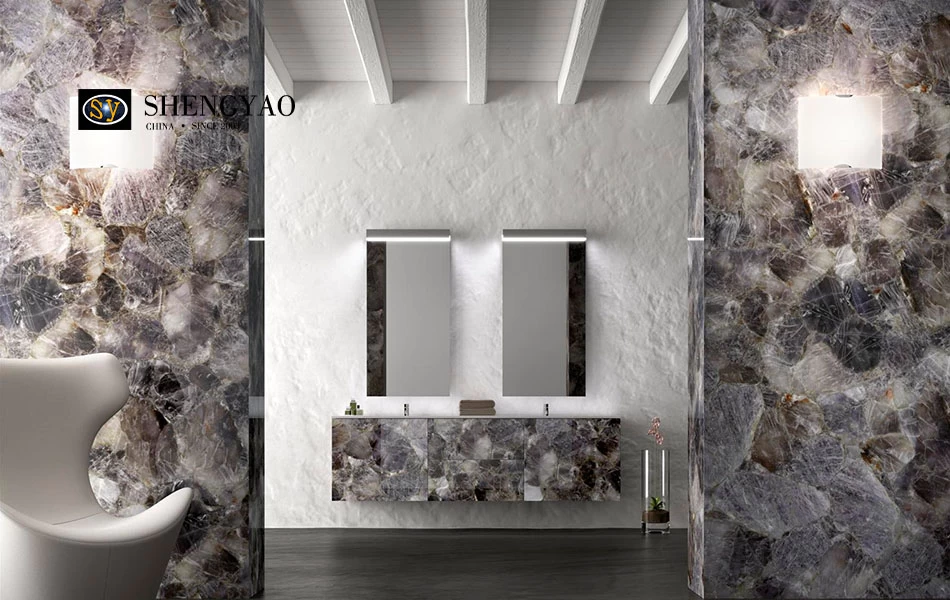 (Grey Semi-precious Stone Slab Supplier China)
Smoky crystal semi-precious stones slab have become the mainstream of home decoration, especially in interior decoration. The variety of gray semi-precious stone decorative materials is also more and more abundant, such as the familiar gray agate and other semi-precious stone materials.
Of course, in addition to the interior design, the outdoor landscape is also a good feature of gray stone, which is calm and elegant, adjacent to the water, accompanied by mountains and rocks, and dependent on trees.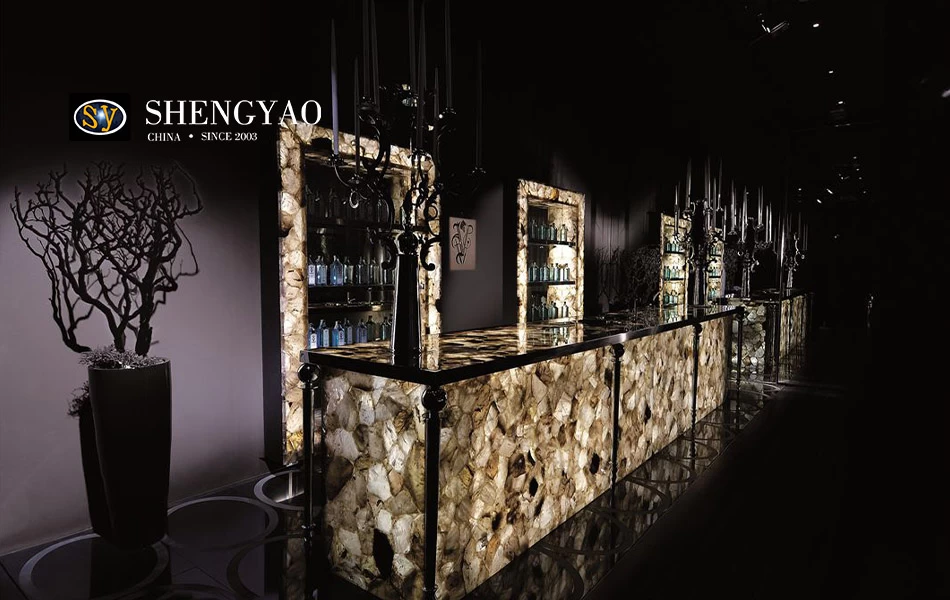 The overall vision of the design using smoky crystal slab is dominated by gray. The horizontal and vertical fences and quiet lights form an extreme contrast between heavy and light, solid and virtual when the scroll is unfolded, interpreting the art of modern aesthetics. .